Publications
FOCUS 72: Charting An Energy Efficient Course Of Action
Stephane Maillard, General Manager of GTT Southeast Asia, discusses how the company is expanding its LNG capabilities in Asia.
What are GTT's operations in Singapore and the region?
GTT is a company specialized in liquefied gases, especially LNG. The GTT Singapore office was established in 2015 and is part of our regional office network, together with Houston and Shanghai. Our activity here is primarily to support our existing customers and help newcomers with LNG solutions. These LNG solutions span from conventional, large-scale LNG carriers - that we can see calling at the Singapore LNG terminal - to smaller ships, for regional distribution or bunkering. We are working as well on LNG to Power projects, with floating solutions "FSRUs" (Floating Storage Regas Units) and LNG terminals. Our role in the region is to expand our industrial partnerships. GTT's strength lies in its presence along the LNG value chain, from design to operations of the tanks, and in our strong ties with owners, operators of the assets, as well as the builders. In Singapore, for many years, GTT has partnered with Sembcorp Marine and Keppel Shipyard for the construction of LNG ships but also for maintenance activities.
Tell us more about the strategy for GTT's Digital Hub and its role. Ascenz is GTT's Singaporean Digital Hub.
Since its creation in 2008, Ascenz has equipped more than 500 ships with energy performance monitoring solutions, and is considered a benchmark for the transparency, traceability and reliability of bunkering operations and ship consumption. Since the acquisition by GTT, Ascenz offers digital specific solutions for LNG carriers helping the crew and fleet manager manage the sloshing in the tanks and the LNG evaporation (BOG). In addition, Ascenz has its own brand of mass flow meters Flowmet™.
At present, GTT smart systems equip more than 1,100 ships of various types, ranging from LNG carriers to container ships, tankers and offshore service vessels. These systems adapt to different types of propulsion (LNG or conventional fuels), allowing GTT to be at the heart of the energy transition of the maritime industry.
What is the future of green shipping in Maritime? How does GTT help fleets towards using LNG fuel?
Environmental responsibility is inside GTT's DNA. We help our final customers − shipowners, gas companies − to transport or store LNG safely whilst managing their environmental footprint. In line with the current IMO agenda. LNG fuel is an efficient way to reduce CO2 emissions by ~25% compared to conventional liquid fuels and no particulates are released in the atmosphere. GTT is actively taking part in the development of LNG as fuel (such as working with the TR56, a Singapore Technical Reference for LNG bunkering.) Our goal is to encourage LNG education worldwide and help in the fuel transition, from input to new regulations, training, support during bunkering operations and of course LNG-fuelled ship construction.
CMA CGM is our first customer in this domain, wherein we worked several years with them on LNG fuel and supplied their LNG powered Ultra Large Container Vessels in China. We are also active in the supply chain, namely LNG bunkering barges/vessels. Among other projects, we are currently building for Pavilion, the Singapore energy company, a LNG bunkering vessel in Sembcorp Marine. Finally, smart shipping is an essential component to allow the shipping industry to reduce its environmental footprint and to support this, GTT has an ambitious road map that constantly seeks out new digital solutions to optimise its operations in line with IMO agenda and comply with the stringent environmental regulations.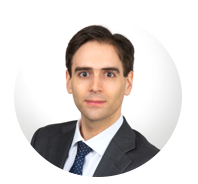 Interview with Stephane Maillard, General Manager of GTT Southeast Asia, for FOCUS #72. To read more articles from this issue, download your digital copy here