Publications
FOCUS 73: An end-to-end Approach for a Global Perspective
Fabien Tertois, Head of Innovation at Bolloré Logistics, talks about how intelligence data will drive better performance across the industry.
In Smart Cities,  how can companies optimise the movement of freight to improve productivity for businesses, and traffic efficiency?
Improving the accuracy of Estimated Times of Arrival (ETA) comes to mind. Data that are more accurate will lead to better planning and efficiency. Today there are some solutions for sea shipments for instance, but they do not take the time needed for unloading and customs clearance into account. This is where the Smart City programs comes in, as data aggregator for both operators and authorities. AI can be used to estimate durations, but algorithms need accurate, real life data to train and improve estimations.
The same goes for traffic. The Smart City aggregates data and publishes it onto open data platforms that operators can access and there are already many available solutions to optimize routes. It is now up to operators to leverage them to increase road transportation efficiencies, which will in turn lead to lower carbon footprint and financial costs.
In which areas of the organisation does Bolloré Logistics deploy Artificial Intelligence technology?
There are lot of different, not rocket science use cases for AI in supply chain operations, especially predictive analytics such as ETA updates, or quotations. Our complexity comes from diversity! With more data coming into our system from condition monitoring devices, we need AI to sort it out so that our people can focus on value added tasks. For instance with a sensitive pharmaceutical shipment, we can monitor location, temperature, shocks and exposure to light in near real-time. However, the system need to figure out for itself whether higher temperature or exposure to light is normal (for instance, when the shipment is handled out of a truck into a cold chamber) or abnormal (e.g. the truck broke down and temperature inside the refrigerated container is climbing).
Some systems we are using feature embedded AI such as image processing. As we speak, we are integrating in Singapore a robotic system to perform item pick and place tasks. It includes a vision system, literally the eyes of the robot, in order to figure out where the item to pick is located, and program in real time the robot's gripper trajectory. The system also includes machine learning in order to improve performance over time.
How can the industry safeguard 'responsible AI' and meet expectations in an evolving AI landscape?
If there is one lesson to take from history, it is that people in general and industry in particular do not regulate itself. That being said, the trade-off in between the agility we need to keep moving forward and the regulations to ensure that the usage of AI remains ethical is very delicate. On top of that, technology has been moving a lot faster than regulations lately. AI stakeholders need to ramp up and start endorsing such frameworks in a broader way, because currently such offers are scarce.
A good example would be obtaining recognition for sustainability matters. Compared to a decade ago, we have a lot more certification bodies today that propose standards for corporations to meet or prove that they are going beyond regulations on free will. For instance, Bolloré Logistics holds the first BiodiverCity© label ever to be delivered in Asia, and that was a completely voluntary approach. The same goes for labeling bodies such as Ecovadis. Some standardization bodies such as IEEE are working on norms to qualify systems, but not corporations using them. Voluntary certification would therefore be a huge step to that end.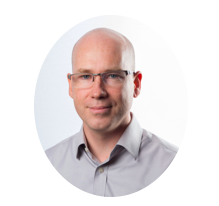 Interview with Fabien Tertois, Head of Innovation at Bolloré Logistics, for FOCUS #73. To read more articles from this issue, download your digital copy here