Publications
FOCUS 73: Building the platforms of tomorrow
Alexandre Brauner, Group Information Systems Director, FM Logistic shares how AI applications optimise the global performance of their logistics chain.
Please give us an overview of FM Logistic, and your operational focus points in Singapore and Asia.
FM Logistic is an independent, family-owned contract logistics company. We rely on innovation to deliver sustainable and competitive supply chain solutions to blue chip customers in the retail, FMCG, health & beauty and manufacturing/industry segments. We help them adapt their supply chains to the needs of omni-channel retail and the growing environmental concerns. We employ 27,500 people in 14 countries and made revenues of €1.43 billion in the last fiscal year 2019/20 (up by 8.7% vs. last year). 
We have been operating in China since 2004. We have also recently extended our presence in India and Vietnam, where we are building our own multi-client warehouses and distribution centres. Historically, FM Logistic has a strong presence in Europe and Russia. We are now looking to offer even more value-added B2C and B2B supply chain solutions in Asian domestic markets, building on international practices, advanced working tools and the latest technologies. We recently opened a sales office in Singapore to better support our growth and global customers in the region.
How has AI transformed the industry, for better or worse? What are some challenges with regards to constantly evolving applications?
Supply Chain is one of the best areas in which to start using AI as we process millions of B2B or e-commerce orders each month. There are vast amounts of data both structured and unstructured. The application of Machine Learning or Natural Language Processing (NLP) is thus a game-changer for us, but also for our customers who are looking to find creative solutions to solve complex problems, optimize their operations or find efficiency gains.
As a third-party logistics operator (3PL), we always strive to deliver both mutualized and optimized operations. As an example of creative problem solving, historical sales data and market experience have long been used to determine best locations for warehouses or production sites. The exercise used to be quite painful and used to mainly rely on excel modelling. We're now using AI/ML-powered software applications to run various simulations and support exchanges with customers. Discussions can now happen much faster and rely on more comprehensive modelling get more parameters into the picture (eg. Labour costs, blue-collar worker availability, delivery costs).
Warehousing, transportation and VAS operations also generate loads of data, which we replicate to our cloud data lakes in real time. The most basic expectation of our customers who are looking to invest in AI/ML applications is that we will share the data we produce. As a partner in their supply chain, we have levelled up our ability to share quality data but also to consolidate it. Discussions on how to best leverage this new resources using AI/ML creates a new space for collaboration, creating de facto partnerships to enhance forecasting metrics, optimize operations or pilot the relationship (eg. CIP programs).
Over time, we have also co-developed several specific applications for customers. Those applications to optimize product locations & reduce travel time in the warehouse, inform retail customers of slow-moving SKUs or to bring together deliveries from several manufacturers in the same vehicle ("pooling") do not necessarily utilize AI yet. As they are data-intensive though we know that AI will play a key role to make them more efficient & reliable in the future. So I'd say that AI is already helping us a lot, but much more can be done to match the level of expectations of our customers!
What are your thoughts on a sustainable future that is powered by AI?
Internally, we use AI to optimize our own operations and increase our quality of service. We've launched an HR Chatbot (RHudy) that answers common HR questions from employees. We use RPA and image/character recognition to match invoices with purchase orders or to verify the content and conformity of regulatory documents for custom clearance with often significant gains in terms of quality or savings. This inevitably poses ethical questions.
FM Logistic is fundamentally a people company and we train our people to leverage the new possibilities opened by AI and to select use-cases that can generate a positive social impact. While we see value where it is possible to reduce or eliminate very repetitive tasks and give humans space to work on more fulfilling tasks, we also like to think that people trained to invest and develop the use of artificial intelligence will see broader benefits and applications for the company as well as society as a whole. Being very active on sustainability, safety and social inclusivity, we believe AI has a part to play to help the industry and our customers in the transition toward a more sustainable supply chain.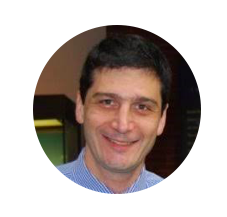 Interview with Alexandre Brauner, Group Information Systems Director, FM Logistic, for FOCUS #73. To read more articles from this issue, download your digital copy here