Portraits
FOCUS 73: C-Cube, A Flexible Turnkey Modular Concept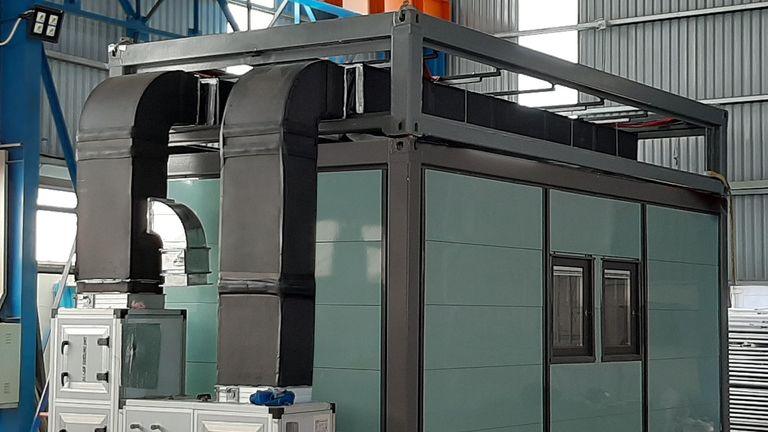 Entrepreneur Christophe Mermaz shares how C-Cube was launched with Fabrice Dumont Dayot as an optimised platform to develop their new concept of intelligent, modular facilities for the life sciences industry on a global scale.
Tell us how your entrepreneurship journey started?
C-CUBE was registered in January 2019 in Hanoi Vietnam, two friends and entrepreneurs decided to start a new ambitious venture. C-CUBE offers smart modular facilities for life sciences. We design and build laboratory, pharmaceutical plant, biotech production uni by assembling smart modules together.
In this company, the first partner is Fabrice Dumont Dayot who started his own pharmaceutical engineering company SP Groups 15 years ago in Switzerland, and built it in a well-recognized engineering group with over 100 employees worldwide.
I am the second partner, having worked for the past 20 years in C-level roles, for industrial companies in Europe (UK, France, Italy) and Asia (China, Vietnam). I gained extensive experience in operations and industrial business development.
Bringing our competencies together (pharmaceutical engineering and industrial operations) helped us design the modular life science facility of tomorrow.
We started from the customer needs, well known by SP groups who design their processes, we then designed a modular solution who can be manufactured offsite in an industrial setup. To achieve this challenging goal, we brought into this concept innovation and ideas from five different specialties: metallic structure, construction, cleanroom, HVAC, IOT.
Innovation comes from the new approach and the wide competencies that we gathered to face the challenges of high-quality modular facilities for life sciences. One year and a half after the launch, C-CUBE has finalized its concept, built the first prototype and is now actively marketing and implementing its solution in Europe and Asia.
Does artificial intelligence play a role?
Artificial intelligence plays a key role in C-CUBE project at three different levels:
Use of the latest BIM software to optimize design of the modular solution and propose to our customers, virtual visits of their project before validation

Assembly line of modular solution will follow lean manufacturing using the latest AI technology to gain time and enhance quality.

All the experience developed and gained by SP groups automation department over the past 15 years will be incorporated into the concept: first to control and adjust performance of the clean facility remotely and second to drive operational equipment and make them communicate together (4.0)
Where do you see your business growing in Asia?
Today foreign corporates who want to install quickly a high-performance facility for their life science project is our first target. Asia will raise the level of their manufacturing facilities driven by export opportunities; we can help them create the cGMP plant they need.
Our modular solution can be split in two models, one for external use completely waterproof and insulated, a second one for internal use. Internal use modular facility helps companies reach cGMP factory in their current operations quickly. Our concept can be relocated when company are moving to another place (extension, relocation). This makes our C-CUBE concept a long-lasting sustainable investment with high return.
How does C Cube advocate sustainable business?
Our concept brings a sustainable solution in many regards: The concept is based on offsite construction, 95% of construction happens in a controlled industrial environment. That means less waste, less energy use, less disturbance, safer environment.
Our solution is durable and can be repurposed many times depending on the needs of our clients.
It can be relocated, extended, downsized or re-purposed to meet new demands. It is a sustainable and long-term solution thanks to its versatility.
WATERCOOLER CHAT
What I enjoy in Asia
If you work in Asia with an open mind approach, everything is possible. The way of doing business and codes are different in Asia, which may drain a lot of energy to get business done the way you want. It is however possible; people learn fast and can do well when you take time to train and support them.
Growth and dynamic are strong in Asia which is really motivating for an entrepreneur who loves to move at a fast pace.
A typical day begins with
Ask yourself which task will be more beneficial to move your business forward today. This may not be the task you prefer but it is the one you shall tackle first. Then review your objective towards this task, what should be achieved. Focus and get it done. Success is a sum of daily small victories. Daily achievements bring you closer to your ultimate objective.
Business book:
Reading biographies from successful entrepreneurs such as Jack Ma, Elon Musk, Jeff Bezos and others give me focus, insight and understanding of the road to success. Inspirational speakers like Anthony Robbins, Simon Sinek also give me material worth listening to and help me find purpose.
"The Infinite Game" from Simon Sinek is a good book on how to run a business today. It explains how entrepreneurs should stay away from the short-term financial strategy used in many businesses and which is destroying the core mission of companies and well-being of people in general.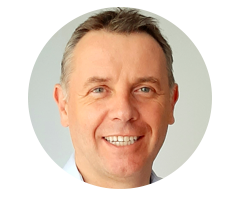 Interview with Entrepreneur Christophe Mermaz, for FOCUS #73. To read more articles from this issue, download your digital copy here