Publications
FOCUS 73: Tailoring The Future Of Smart Fashion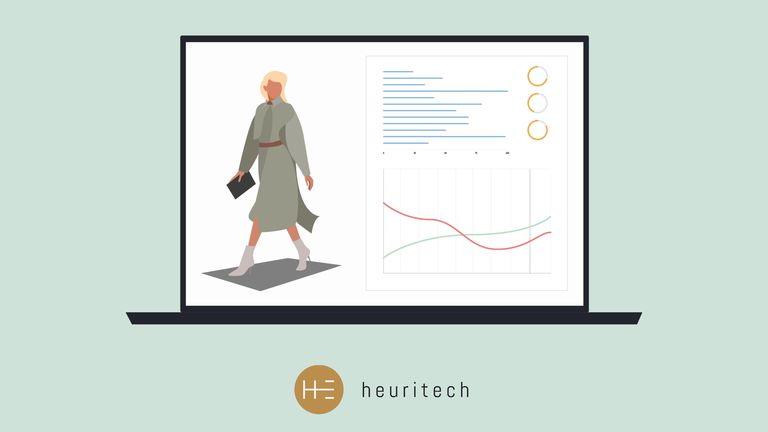 Claire d'Herbomez-Paing, Sales Director at Heuritech, shares about the company's artificial intelligence-powered platform that offers predictive analytics for fashion trends and products.
Could you explain what Heuritech does and how it came to exist?
Heuritech is a fashion technology start-up that offers trend forecasting to leading brands. Founded in 2013 in Paris by PhDs in Machine Learning, Heuritech has pioneered the application of artificial intelligence in fashion. In 2017, the company won the LVMH Innovation Award. We collaborate with very prestigious brands such as Louis Vuitton, Adidas, Dior, Moncler, Havaianas, and AliExpress.
The company has developed a cutting-edge image recognition technology that analyses millions of images on social media each day to detect fashion trends. In any image, we can recognize more than 2000 fashion elements such as shape, attributes, textures, patterns, prints, colors, etc. By analyzing what consumers and influencers are wearing on social media, we can detect early signals of future trends up to one year in advance with 90% precision. An example of an insight we provide to brands is that the demand for the turquoise color will increase by 16% in China in Spring '21 versus Spring '20 for apparel, whereas this trend is flat in Europe and the US. This collection of information allows brands to create assortments that sell better, all while producing less waste.
What has AI taught you about the way people shop?
Social media has been a game-changer in the way consumers shop. Instagram was created only 10 years ago, yet it has become the main go-to platform for our industry, for example, #fashion is the 4th most used hashtag on Instagram according to the platform.
This results in a tangible influence on purchase intent: according to Hubspot, 71% of consumers are more likely to purchase an item when referred by social media. Influence has shifted from a few to the masses: trends are now popping up from everywhere on social media. The market is moving faster than ever, and brands need to react with a quicker time- to-market. But anticipating everything that is happening in a world where new trends emerge every day is no easy task for brands. As a consequence, we overproduce, run out of stock, or miss an opportunity. At Heuritech, our mission is to identify early signals on social media from the very beginning to forecast what is going to happen up to one year in advance.
What trends have you seen emerging in online shopping since the crisis with the coronavirus has begun?
The first trend we saw was that of sustainability, with items such as activewear, loungewear, comfortable shapes including oversized fits, earth tones, and materials like linen. This sustainability trend has been around for quite some time already: to be precise, we detected that #sustainablefashion multiplied by five times in three years between 2016 and 2019. Fortunately, though, sustainable fashion experienced a rapid acceleration this year due to concerns from consumers demanding positive engagement for the planet. According to McKinsey, 70% of consumers are willing to spend more on an eco-friendly product. On the other hand, we saw a regain of creativity, with, for example, the tie-and-dye trend which reflected positivity, creativity, and Instagram's DIY wave. Bolds graphics made its big come back, as well as vivid colors such as bright pink, orange red, electric blue.
How do you see AI changing your sector in the future? What new trends should we expect to see emerging?
Artificial intelligence in fashion is only at the beginning of its potential: it is expected to grow by 40% per year by 2024, according to MarketsandMarkets "AI in Fashion Market" study. This technology has a lot of potential, including optimizing costs in inventory management and go-to-market to respond to a shortened fashion cycle. To quote the consulting firm BCG, "AI has unparalleled potential to discover emerging trends and identify changes in consumer preferences." It helps brands to adapt faster to the market, by anticipating rather than reacting to what consumers want. This is what we do at Heuritech. However, today there are as many technologies as there are use cases for fashion brands. The most important question to ask yourself is, What is my need? Once you do this, a brand can look for a solution to solve it.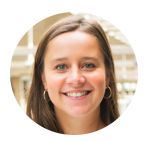 Interview with Claire d'Herbomez-Paing, Sales Director at Heuritech, for FOCUS #73. To read more articles from this issue, download your digital copy here