Publications
FOCUS 73: Technology Shift In Industrial Operations
Clément Collignon, Director APAC, at Fieldbox.ai shares how they help industries dramatically improve their operational efficiency with artificial intelligence.
Tell us how Fieldbox.ai deploys its technology in industrial operations
FieldBox.ai leverages its engineering expertise to create AI algorithms that are deployed at the heart of industrial operations. These algorithms are then packaged as AI-agents that are incorporated in processes. For example, when creating a failure prediction agent for escalators in railway stations at SNCF, we started by going out in the field with the company's 20-years-experience Expert for Mechanical Stairs, and listened to the noise made by the stairs, the vibrations that could be felt when holding the rail, and looked carefully at the little scratches that could be early symptoms of issues. We then digitised that information and trained machine-learning and deep-learning models that can tell if the machine works well or not based on those signals.
FieldBox.ai has created the technology to make sure results are available at the right place and at the right time. For example, we have an AI-agent deployed at the Paris Airport to optimise how the luggage sorting system works. The system lies in a toll zone, therefore we had to make our solution compliant with high security requirements. This is what we call a "cloud-to-edge" deployment, with model creation and training happening in the cloud before we deploy it as an autonomous agent that works safely without communicating with the outside world.
In which sectors do you see a rapidly growing shift towards engaging AI technology?
We are seeing a lot of players in the industry becoming more mature in their AI initiatives. The question is not "what can we do?" but "how can we make sure it has an impact?".
We see verticals with distributed operations quickly joining the race, such as transport companies, logistics and supply-chain players and utilities managers. In France, we are working with Suez to improve the way pipes are inspected using computer vision algorithms that automatically detect weak points in critical infrastructure. We have also designed a system for Alperia in Italy to make sure penstocks that are high up in the mountains are safe. Finally, one of our strategic partners is in the marine industry. The advent of 5G technology will help generalise AI in distributed operations at a time when the ability to control and optimise assets remotely has become key due to the new constraints associated with Covid-19.
How do you see AI applications developing in Asia?
There is rapidly growing AI community in Asia. The sustained economic growth is transforming countries into mature economies with complex tech ecosystems, in regions where only major hubs were exhibiting this type of maturity before. The result is that AI, which is already used on a large scale for consumer applications and the service industry today, will be used heavily in industrial operations in the next few years.
As the sanitary crisis continues to unfold, two key factors will determine the speed at which AI will develop further in Asia.
Will geopolitical tensions result in further restrictions in the sharing of science, technology and data ? For example, we have customers demanding that their data be hosted in their country, and without relying on US tech. In the long run, will the adoption of AI contribute to reducing our environmental footprint and make growth more sustainable ? For sure, AI can transform the way we live deeply and help us account for negative externalities (both ecologic and social) to shape an economic system that is optimized for satisfying our needs globally. However, more clarity to these factors will reveal a dramatic impact on AI development in the months to come.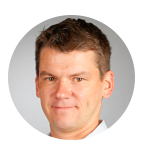 Interview with Clément Collignon, Director APAC, at Fieldbox.ai, for FOCUS #73. To read more articles from this issue, download your digital copy here