Portraits
FOCUS 73:Moving With The Times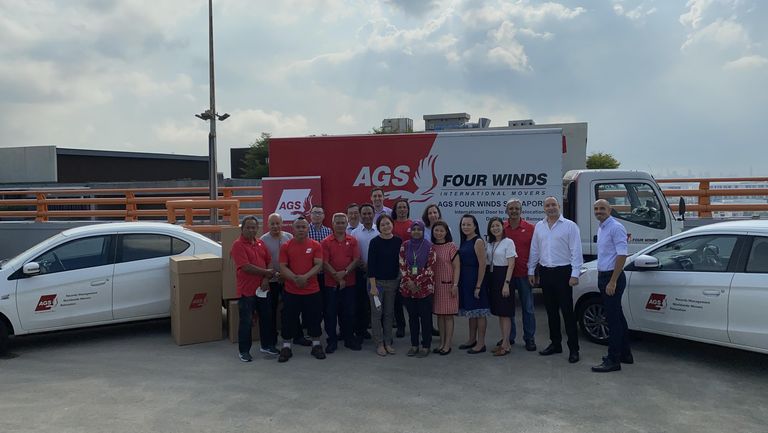 In our interview with a Patron Member, Yannick Lothou, Managing Director at AGS Singapore reflects on the company's long-standing history and outlook for a transforming industry.
Please give us an overview of AGS group and its activities in Singapore.
AGS is a French group established in 96 countries through 142 subsidiaries. It is present in Asia, Europe, Africa, the French overseas departments and territories and the Caribbean and the Middle East. It works with privileged partners in countries where it does not have a presence. Its original activity is moving, for which AGS quickly became the European leader. Today, its services cover the following areas: Moving and furniture storage, Relocation, Physical and digital archiving, Heritage digitization, Business transfer, Logistics, Hospitality Management, Property Portfolio Management and transfer of works of art. As a group, we move more than 75,000 families around the world per year and own over 200,000 m2 of warehouses.
In 2005, the AGS Group, part of Mobilitas Holding, decided to invest in Asia and bought a British company name Four Winds, which was present in only a few countries in Asia. Mobilitas gave me the challenge to start AGS Four Winds from scratch where I employed one admin and one accountant, rented a small office in town, a warehouse at the port and started selling removal services.
After 15 years being established in Singapore, we are one of the leaders in the Moving industry in Singapore and Asia. My role today is to keep on developing AGS Singapore to local and international corporates but also to agents and partners around the world where AGS is not present.
AGS Singapore's main activity is International Moving (export, import, local or domestic, 3rd country DTD), but we also perform in logistics and in archiving. The AGS group also propose Relocation services (home, school search and car leasing, tenancy management and immigration), and Records Management.
We are the largest office in Asia in term of annual revenue, number of clients and accounts. Our clients are mainly corporates, then private clients followed by governments clients such as Embassies, MOFA, MOD and other government administrations.
An interesting fact is that the founders Isaac and Sarah Taïeb created AGS in 1974. This creation was the result of chance rather than a thoughtful career plan. The company started in cramped premises with a truck and, 46 years later, has 450,000 m2 of storage capacity and more than 4,500 employees around the world.
Fully family-owned, the AGS group's family structure has helped it get through the Covid-19 crisis and demonstrates the resilience needed to adapt to the new context and continue its activity and progress.
'Going digital' is a new operative for logistics companies. How do you apply it to AGS?
COVID has definitely accelerated the process. Normally when customers plan a move, we send a surveyor to assess the shipment and estimate the volume. During COVID, we used our in-house application tool which enables our customers' goods to be simulated in our program and allows us to calculate the cost. This ensures physical distancing and works rather well with our clients as we realised there was a 10 per cent growth in orders. Page Break
What are the opportunities now for AGS, post-COVID?
Many people have been badly impacted by COVID and perhaps may be less mobile in terms of leaving their home countries. One of the opportunities we have been seeing so far is the need to review our business plans and work more on the diversity of our portfolio, and not just focus on relocation.
The speciality of AGS Singapore is to offer high quality standards to their clients in international moving services including handymen, Maid and Valet services that goes with the high quality of packing and moving. But as mentioned earlier we are also offering archiving, hospitality management and logistics service.

How do you see the business community evolving in Singapore post-COVID?
I've been in Singapore since 2001 - the country has changed so significantly that it is considered one of the most transforming countries in the world. I think the expatriate community will continue to grow for the fact that Singapore is still a very dynamic country with many opportunities. In recent years, in an attempt to diversify its resources and prepare for the future, Singapore has established itself as an incubator for starts up, SMEs and well-established companies to pilot projects with a specific focus on artificial intelligence and new technologies (including green and smart cities).
WATER COOLER CHAT
What is your favourite past time?
I enjoy windsurfing and stand up paddling, as well as going out and meeting people. I find that locals enjoy going out a lot compared to 19 years ago. So COVID has been hurting my socialising! I'm very excited to see that soon we will be able to do things like going out in crowds and staying late into the night on the beach.
What is your management style?
I think it's more of an attitude, an ambition to grow the business. I prefer to lead rather than manage people. When you give your team ambition and opportunities to participate, there is no need to manage – everyone comes on board. I also go to each person and make sure they stay motivated.
What do you look forward to after this pandemic?
The world keeps going but things will be different. The priorities of people will change. But I hope people will be more positive. Personally, I look forward to going to Phuket and Bali, drop the bags and come back recharged.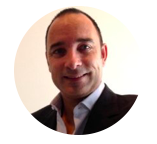 Interview with Yannick Lothou, Managing Director at AGS Singapore , for FOCUS #73. To read more articles from this issue, download your digital copy here