Publications
FOCUS 74: Alstom places innovation at the service of healthier mobility in transport worldwide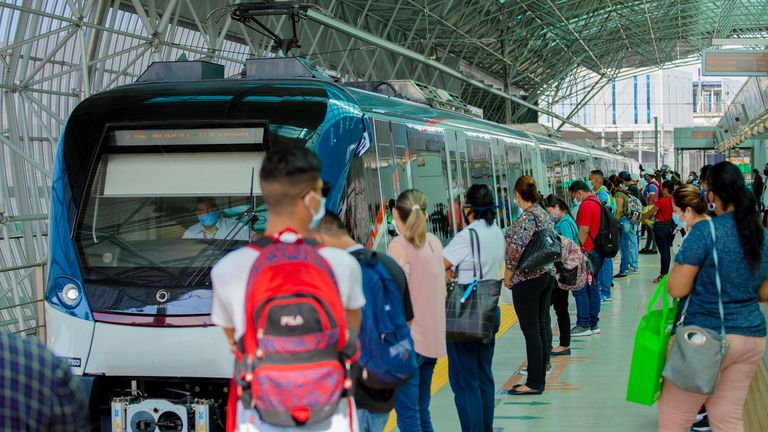 Rémi Rovira, Managing Director at Alstom Digital Mobility, East Asia, discusses how railway systems are key to future mobility.
The COVID-19 pandemic has put the spotlight on the risks to rail passengers' health. What is Alstom doing in this area?
We are working on a Healthier Mobility™ portfolio of ready-to-implement and in-development solutions, which preserve health and limit impact on the environment while maintaining equipment reliability. We actually started work on this initiative several years before the COVID-19 crisis hit. A dedicated team of experts at Alstom pooled their key resources and skills in all technical fields with a view to providing innovative solutions for hygiene, health and safety.
Then, in response to the unprecedented situation caused by the pandemic and to ensure passenger safety, the team accelerated their work and concentrated on developing solutions that would:
combat COVID-19, specifically related to the propagation mechanisms of micro-organisms,

be long-lasting

not put people's health at risk

cater to the specific constraints of rail transport
How is Alstom ensuring the effectiveness and safety of Healthier Mobility™ solutions?
We are coordinating this effort with internationally recognised authorities and institutions such as health and virology labs. Most significantly, we have entered into a major partnership with Bureau Veritas, the world leader in tests, inspection and certification. This collaboration will validate and test the scientific effectiveness of our solutions. These cover five domains, in connection with the mode of transmission of the virus: cleaning and disinfection, contact surfaces, air treatment and ventilation, contactless solutions and passenger flow and referential.
How will this initiative impact rail passengers?
Quite simply, the immediate aim of Healthier Mobility™ is to restore confidence among users of rail transport. Transportation is a key element of the return to a more normal way of life, as the development and distribution of vaccines gives us hope that an end to the pandemic is in sight. A gradual return to pre-pandemic levels of train ridership will provide a tremendous boost to the economy as well as signal that society is fully functioning once more.
As a result of the pandemic, transport authorities around the world are putting strict measures in place to ensure the health of travelers is protected. Transport systems must also be equipped with antibacterial and virucidal solutions that are lasting and effective, without putting the health of the users at risk. These are not temporary measures – they will be a permanent feature of rail transport and Alstom is deeply committed to playing our part in this initiative.
Apart from directly addressing hygiene issues, what other measures is Alstom taking to ensure passenger health and safety?
We are also actively addressing passenger density management. Considering the interdependency of transport modes in today's dense urban environments, delays experienced on one mode of transport might create series of reactions that will impact all of the city's transportation. That is why we have for example, our Mastria traffic planning programme. Using artificial intelligence, Mastria enables operators and transport authorities to adapt their transport offer in real time to the various requirements of social distancing and to manage large flows of people. We also offer Optimet, a solution that addresses crowding on platforms and in carriages. This ensures passengers are able to travel efficiently as well as safely.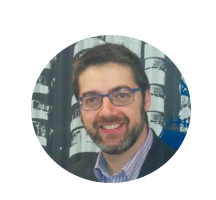 Interview with Rémi Rovira, Managing Director at Alstom Digital Mobility, East Asia, for FOCUS #74. To read more articles from this issue, download your digital copy here.