Portraits
Patron Spotlight: Ng Boon Hai, Vice-President Southeast Asia Cluster - Air Liquide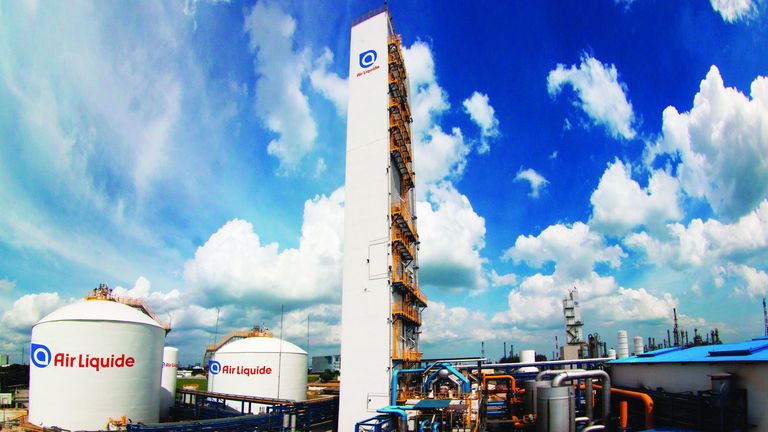 In this interview featured in FOCUS 74, Mr Ng shares about the company's next steps in the evolution of its operational performance. 
Air Liquide has deployed a digital transformation across operations worldwide. What will be the new supply chain model in the future? Do you think technology will play a role?
The past decade has witnessed many organisational supply chains transitioning from manual paper and pencil processes to systems backed with digital data and process support. Automation and digital transformation embracing Industry 4.0 smart manufacturing is inevitable for one to remain competitive.
I strongly believe that digital transformation is going to be even more pervasive in the coming years, especially in light of COVID-19, where the importance of being able to operate, oversee and optimize our operational facilities remotely has become a necessity rather than an option. We expect data analytics for predictive behaviour and robotics to play increasingly significant roles, aiding in our process optimization, decision-making and planning processes. In fact, much of this infrastructure already exists in Air Liquide, with our Smart Innovative Centres and Performance Analytic Centres leveraging big data to monitor and operate plants across the region. Customer's demand is also monitored via telemetry systems to provide a holistic vendor's management system. At the same time, our manufacturing sites e.g. cylinder filling facilities are also increasingly leveraging robotic technologies to enhance reliability and efficiency. These are trends that will only increase in magnitude with technology maturity and advancements.
What impact will the COVID-19 crisis have on future business continuity plans?
The supply chain disruption and closure of the borders brought about by the crisis did create some challenges to our operations. However, being one of the essential suppliers for the nation, robustness of our business continuity plans and dedication of our employees have served to overcome hurdles to our operations enabling us to maintain uninterrupted service to our customers. Ultimately, COVID-19 has reiterated the importance of our supply chain networks, ensuring we look well beyond our first and second tier suppliers and ensuring that we are strategically positioned and equipped to manage any future crisis.
How prepared is Air Liquide from a continuity perspective to manage disasters such as COVID-19?
The impact of COVID-19 has been far-reaching and extensive. Despite having a robust and tested BCP, there were still ample lessons learnt that we can capitalize to prioritize, focus and improve the key vulnerabilities and the overall crisis management process. We will continue to work on our crisis preparedness and remain confident in our ability to manage any future crisis.
How long will it take for the supply chain to get back to normal and stabilize?
Our supply chain was under pressure during the initial period of the crisis but not disrupted. The supply chain is currently already stable for our business.
Water Cooler Section
Since business traveling has been somewhat grounded, I can now indulge my time with my family and explore those charming hidden corners in Singapore.
My top 3 business book recommendations are: The Art of War - Sun Tzu; The 7 Habits of Highly Effective People; Steal Like an Artist
This year, I'm looking forward to accomplish: Visit most of the Michelin star restaurants in Singapore.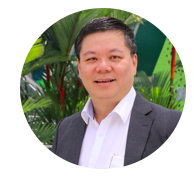 Interview with Ng Boon Hai, Vice-President Southeast Asia Cluster, at Air Liquide, for FOCUS #74. To read more articles from this issue, download your digital copy here