Event report
France-Singapore Breakfast with EDB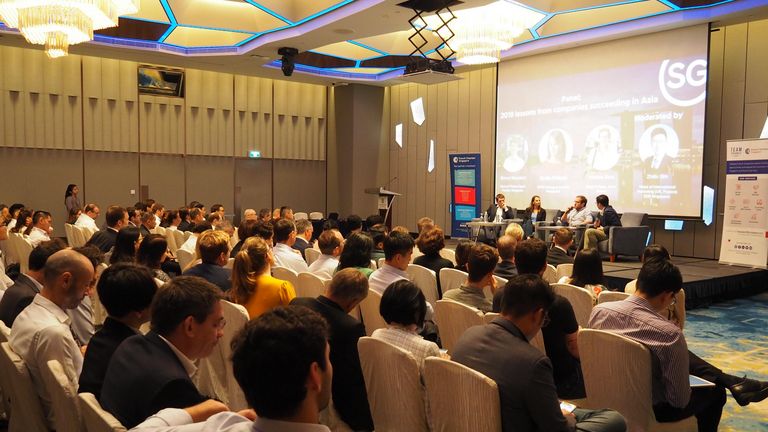 Held at the Pan Pacific Hotel, more than 100 guests attended the breakfast talk organised by The Singapore Economic Development Board and the French Chamber of Commerce in Singapore.
The breakfast talk highlighted the importance of business trust in cross cultural relations between France and Singapore and Singapore's priorities for innovation and industrialisation. There was an open discussion between 2 startups (Webdrone and Meero) and 1 MNC (Thales) to share their development experience in ASEAN, giving insights on how French companies have formed partnerships in Singapore to grow and expand in Asia, and how EDB supports companies in their journey.
A very sincere thank you to Pascal LAMBERT, Head of Southeast Asia and India at Société Générale, Simon Mussard, Head of Thales Digital Factory, Emilie PHILIPPE (BRIÉ), APAC Managing Director of WebDrone - SAS, Maxime Sicot, Head of Sales Apac at Meero, Zhilin Sim and Jacklyn Z. from Singapore Economic Development Board (EDB) for the insightful presentations!