Companies news • Interview • Portraits
From Christian Dior Sales' Assistant position to General Manager Southeast Asia and India – Meet Adrien Grosso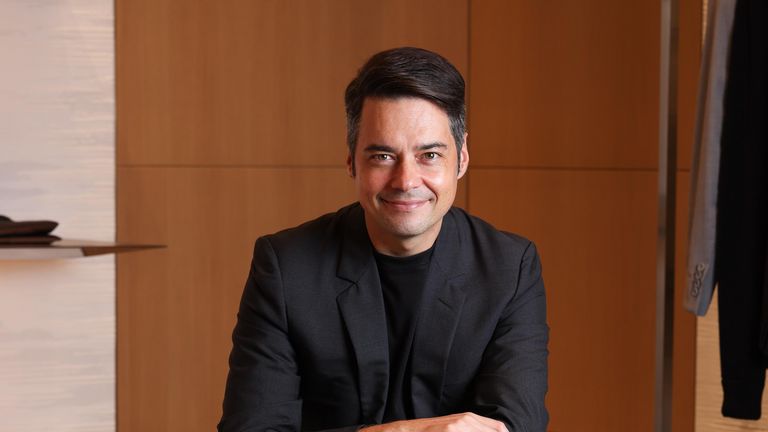 ''The Luxury Industry will continue to offer career opportunities, especially in retail.''
Adrien Grosso
At the end 2022, Adrien celebrated 15 years at Christian Dior Couture, part of the LVMH Group. At just 38 years of age, his track record illustrates every milestone of an International Retail Career.
Today, we will get to know more about Adrien's journey, as we exchange about his learning and experience. We notably note the emphasis on Passion, Excellence, Entrepreneurship & Team Spirit as major keys needed in his views, to succeed in the Luxury Industry.
Good afternoon Adrien! For those who don't know you, could you start by introducing yourself?
Good afternoon. Firstly, I would like to thank you for this opportunity to be with you today. My name is Adrien Grosso. I am General Manager South-East Asia & India and additionally assume the role of Director of Retail Performance & Operations Asia Pacific – for Christian Dior Couture, part of the LVMH Group. I'm based in Singapore with my family.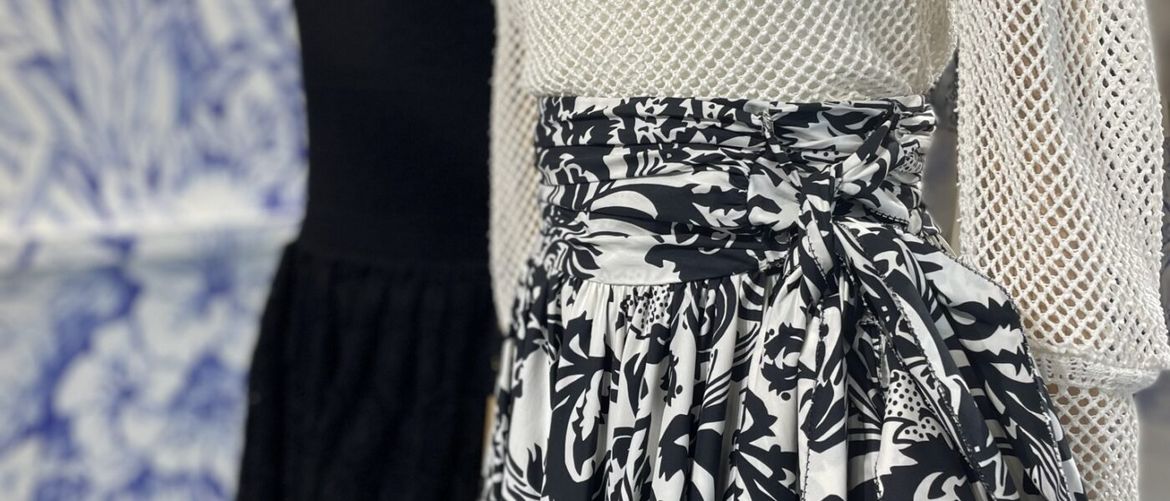 You shared with me that you're from Brittany and that before working for the LVMH Group, you came from a family of local entrepreneurs. How has this background influenced the person you are?
Yes! You are correct, I am a proud native of the Region of Brittany, in France. My family history of entrepreneurship started with my great grandfather who was a self-employed florist. In his time, my grandfather became wholesaler, delivering bulks of flowers on his bicycle, to retail florists in our community. This business became our family heritage as my father, and my mother took over after my grandfather. Part of my life growing in this environment contributed wholesomely to my personal development. Being by my parents 'side made me an early riser, someone hands on and attentive to detail. The humility of working hard during the school holidays, the pleasure of contributing as a team, in addition to the experience of how business cycles' ups and downs can impact SMEs and their communities are a few traits I discovered early.
[...] living in various countries, and working with people from so many different backgrounds & origins have enriched me both professionally and personally.

Adrien Grosso
You have been working for Christian Dior Couture for already 15 years now. Could you tell us more about your path in the organization? How did this adventure begin?
Just like the popular saying, "the journey of a thousand miles, begins with a step", my adventure started while I was still a student. I engaged in several summer jobs and internships in different brands of the LVMH Group. An experience as Sales Assistant at Christian Dior made me discover one of my passions which is to work in a team, and to be able through daily experience in facing clients, to deliver beyond expectations customer service. In October 2007, I became Sales Assistant at Christian Dior in Harrods, London. I was privileged to be part of a team of more than 70 people and 20 different nationalities, in what I remember being an amazing school of retail and life. Thereafter, my dedication paid off as I was fortunate to evolve and occupy all the vital retail positions in a Luxury Boutique (Supervisor, Assistant Manager, Manager…). In this process, I benefited from various trainings, and 8 years after, I became Director for Christian Dior at Selfridges, a famous Department Store in London.
Thereafter, I was entrusted to move to Asia and lead Christian Dior Macao, commuting daily from Hong Kong. Finally, four years ago, I was appointed in Singapore to become the General Manager of Southeast Asia and India (7 markets), as well as the Director of Retail Performance & Operations for Asia Pacific (13 markets).
I would really like to look deeper into two topics with you: your professional progression within the company and your experiences abroad. What are the elements of these experiences that have both enriched your current career and impacted who you are?
I think my career has hugely benefited from the various opportunities and experiences I came across while working at Christian Dior. I believe living in various countries, and working with people from so many different backgrounds & origins have enriched me both professionally and personally. The richness of the experiences you're confronted with during your Luxury Retail Career develops the individual you become. It made me the person I am – curious to meet and learn from everyone. I must mention the importance as well of being supported by your peers and of connecting with mentors along the way.
Do you find it difficult to work with diverse teams?
Not at all! I rather find it fascinating and enriching! Additionally, and as an example, miscommunication occurs as often in diverse teams as it does among people of the same background. Diversity is a chance and a real booster of creativity and dynamism.
What have been your most surprising and difficult experiences along the way?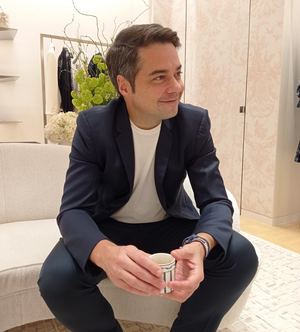 I carry a lot of beautiful memories and experiences from my career in Luxury Retail.
To share just a few, the most surprising experience was the discovery of the Luxury Retail Industry and the strict attention to detail required by every aspect of its organization. The most exciting moment was when I had the privilege to attend my first Christian Dior fashion show… I will never forget.
The most difficult is balancing career with personal life. It's not always easy for you and your family and that is something one would have to learn.
As a conclusion, which advice would you have for a student or a young professional who's dreaming to work in the Luxury Industry?
The Luxury Industry is a key symbol of France, an historical heritage of craftsmanship, elegance, and "art de vivre" and will continue to offer career opportunities, especially in retail. I would simply encourage students and young professionals to explore the possibilities the Luxury Retail Industry is offering and to connect with Luxury professionals. As well, intend to accumulate experience, knowledge, and connections, with a long-term thinking mindset, and with patience.
More generally and while accumulating experience, ask yourself these questions; What do I want? What matters to me? You must find the reason why you get up every morning. In my case, I am driven by this motto; "Let's be the best as a Team". This is one of the reasons why I often dedicate time trying to transmit the passion & knowledge I have to new generations of professionals and students.
"Let's be the best as a Team"