Companies news
From trash to treasure - Zadig & Voltaire/Delvaux: Collection of CSR products from scrap materials by Ateliers AME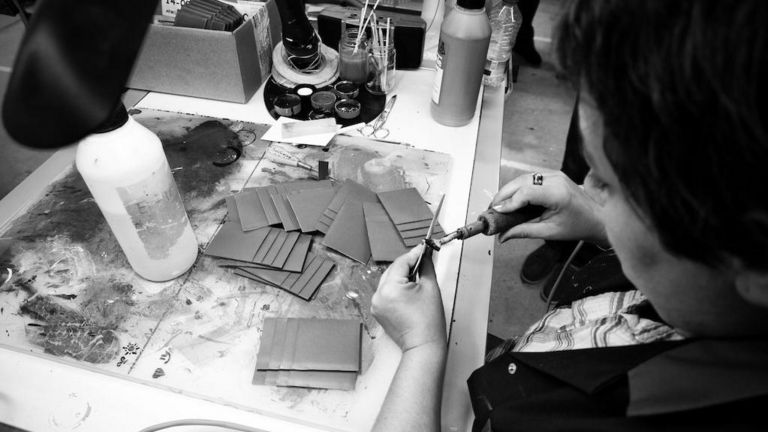 The founders of Ateliers AME imagined a company based on quality, excellence, creativity and sustainability. As part of their mission to uphold these values ​​and perpetuate this passion for craftsmanship, a special program was launched in 2020 that allows for the recovery of unused materials intended for disposal. Ateliers AME partners with forward-thinking organizations to utilize these precious resources - and in return, creates unique and memorable products.
From trash to treasure
It is estimated that approximately 1.92 million tons of surplus textiles end up in landfills each year – while many consider this waste, Ateliers AME sees the surplus as an opportunity to create objects that are both beautiful, economical and beneficial to the environment. Over the past three decades, Ateliers AME has developed relationships with some of the world's most renowned brands – brands that guarantee their products are made to such high standards that no flaws can be found. It's this dedication to craftsmanship that creates such loyal clientele, but it also results in a lot of quality materials being thrown away – true to our roots, we see an opportunity to create something remarkable from of these excess materials.
Leaders in sustainable luxury: Slow Fashion
Zadig et Voltaire, creator of luxury goods, is dedicated to production standards centered on the sustainable sourcing of materials, as well as packaging that is certified as sustainable and uses traceable recyclable materials.
Delvaux, renowned for its fine leather goods for nearly two centuries, is following suit in its commitment to quality and craftsmanship. This luxury retail leader has already made sustainability its priority, demonstrated through its collaboration with Labellov, which offered former buyers the opportunity to "recycle" their favorite bags, receive a commission and buy new items, creating a sustainable cycle.
In collaboration with Ateliers AME, two unique partnerships were born from shared principles: surplus materials can be transformed into unique products that can be treasured for a lifetime.
At the heart of the project is a stance against waste, and it encapsulates the foundation of what sustainability has always been about: quality, made to last. Thanks to the work of artists, artisans, and creative ideology, we can give new life to abandoned materials and imagine new possibilities.