Companies news Supply chain
GEODIS named 'Outstanding Logistics Player of the Year" at the 2023 Payload Asia Awards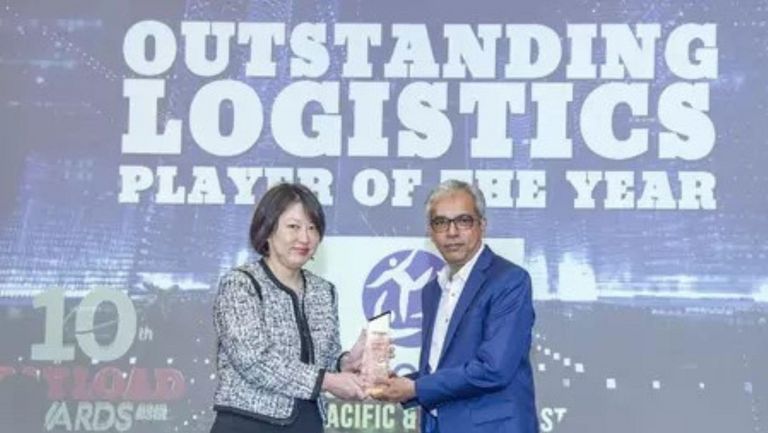 Leading global transport and logistics provider operator, GEODIS, received the "Outstanding Logistics Player of the Year" award at the 10th Payload Asia Awards 2023. This is the second successive year that GEODIS has received this award.
The Outstanding Logistics Player the Year is awarded to the company that provides integrated management over the flow of goods and demonstrates expertise in delivering the full logistics package, from shipping, inventory, warehousing, and packaging to security functions and digital solutions.
GEODIS APAC and Middle East Regional President and CEO, Onno Boots, remarked, "We are honored to be recognized as the winner of the Outstanding Logistics Player of the Year again this year. This award is testament to the commitment of our employees to excellence and innovation and in providing our customers with the best possible service. The logistics industry is poised for significant growth, driven by the thriving e-commerce sector. In response, we remain committed to expanding our logistics footprint with market leading technology and end-to-end logistics solutions to help our customers meet this growing demand."
In Asia Pacific, GEODIS expanded its contract logistics capabilities last year with the acquisition of Keppel Logistics, a contract logistics specialist based in Singapore, and also invested in new warehouse facilities in Malaysia, Luhari in India, and Jiaxing, Zhejiang and Minhang, Shanghai, in China. These facilities include state-of-the-art technology and systems to support its retail and ecommerce customers with advanced warehousing solutions for faster and more reliable delivery options. The facilities also incorporate market leading sustainability and environmental initiatives.
In Bangalore, India, GEODIS established its sixth strategic control tower for its Supply Chain Optimization service which specializes in supply chain management and advisory solutions.
In August this year, GEODIS expanded its hub-and-spoke model road network from Southeast Asia to China. Equipped with industry-leading Internet of Things (IoT) security features and infrastructure, the GEODIS Road Network is integrated with major air and sea ports and offers multimodal options to meet customer needs for agile and flexible supply chains.
SOURCE: GEODIS