Companies news
Grand Hyatt Singapore Creates More With Less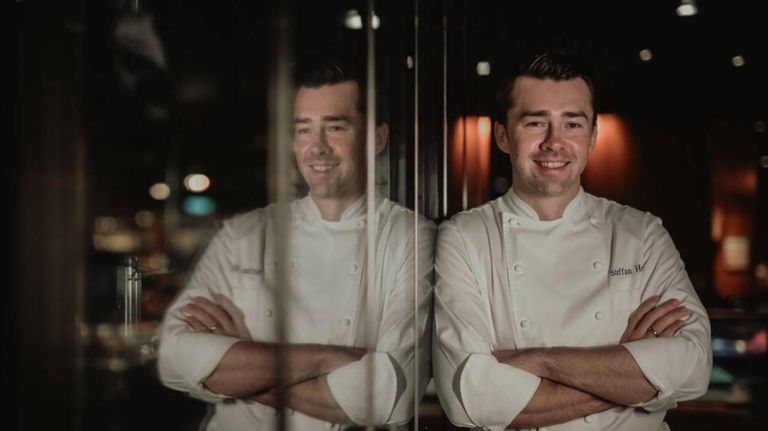 Irene Millar Interviews Steffan Heerdt, Executive Sous Chef at Grand Hyatt Singapore
This article first appeared in Asian Journeys
For some time I've been an admirer of Grand Hyatt Singapore for its sustainability initiatives in food and beverage, ably led by their now former Culinary Director Lucas Glanville. I was delighted to learn that one of their dining outlets, mezza9, has become the first restaurant in Singapore to achieve gold certification in The PLEDGE on food waste.
The PLEDGE on food waste is an independently verified food waste prevention standard designed to raise awareness of food waste, substantially reduce food waste and reduce costs. The PLEDGE is aligned with three of the United Nations' Sustainable Development Goals and its aim is to achieve zero food waste to landfill. Reducing food waste is also aligned with the Singapore Government's Zero Waste Masterplan.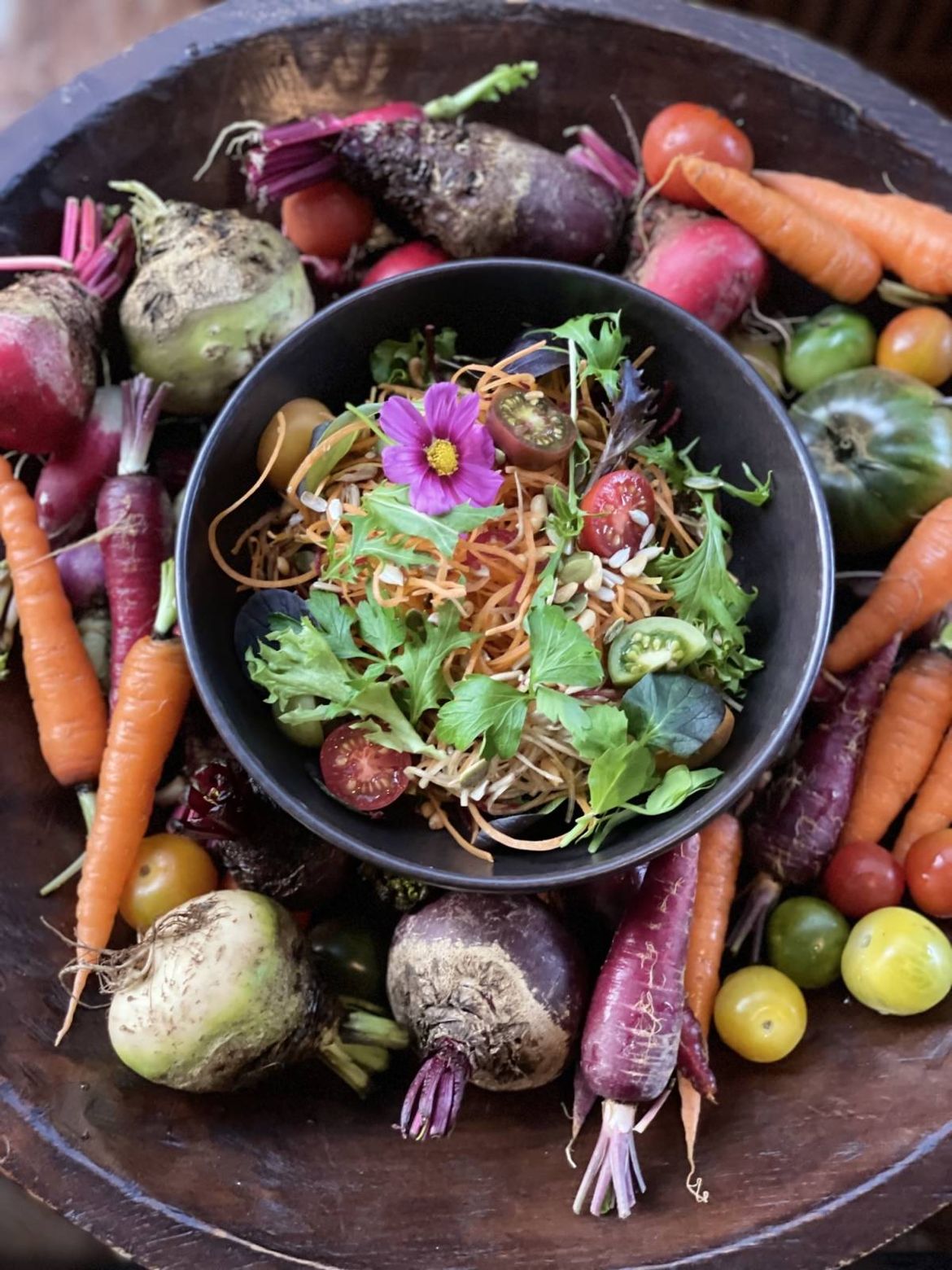 As Lucas has now moved onto new pastures, he introduced me to Steffan Heerdt, Executive Sous Chef at Grand Hyatt Singapore who has taken up the challenge of continuing to improve on the strong platform Lucas created.
I thoroughly enjoyed my conversation with Steffan, and learning about his journey and passion for food. His appreciation of fresh produce started at a very young age in his home country of Germany. His grandparents were farmers growing fruit and vegetables and raising livestock. During school holidays Steffan would help pick fruit and vegetables and observe the in-house slaughtering of the livestock. While this is not an activity I would enjoy, it established in Steffan a very strong bond with food products and a recognition of the importance of using every part of it. In the summer he picked fresh fruit if he was hungry, and in the winter enjoyed the preserved fruit and vegetables prepared by his grandmother.
Summer holidays provided Steffan with limitless opportunities to gain a familiarity with the growing cycle, seasonal produce, and how to preserve food so as not to waste anything. His growing passion for food was further fuelled by work experience in the restaurant his Mum worked in. He vividly remembers his first job there, peeling a never ending pile of potatoes!
Steffan started his culinary career under the watchful eye of a chef who reinforced the principles of don't waste, use everything, and manage your ordering process.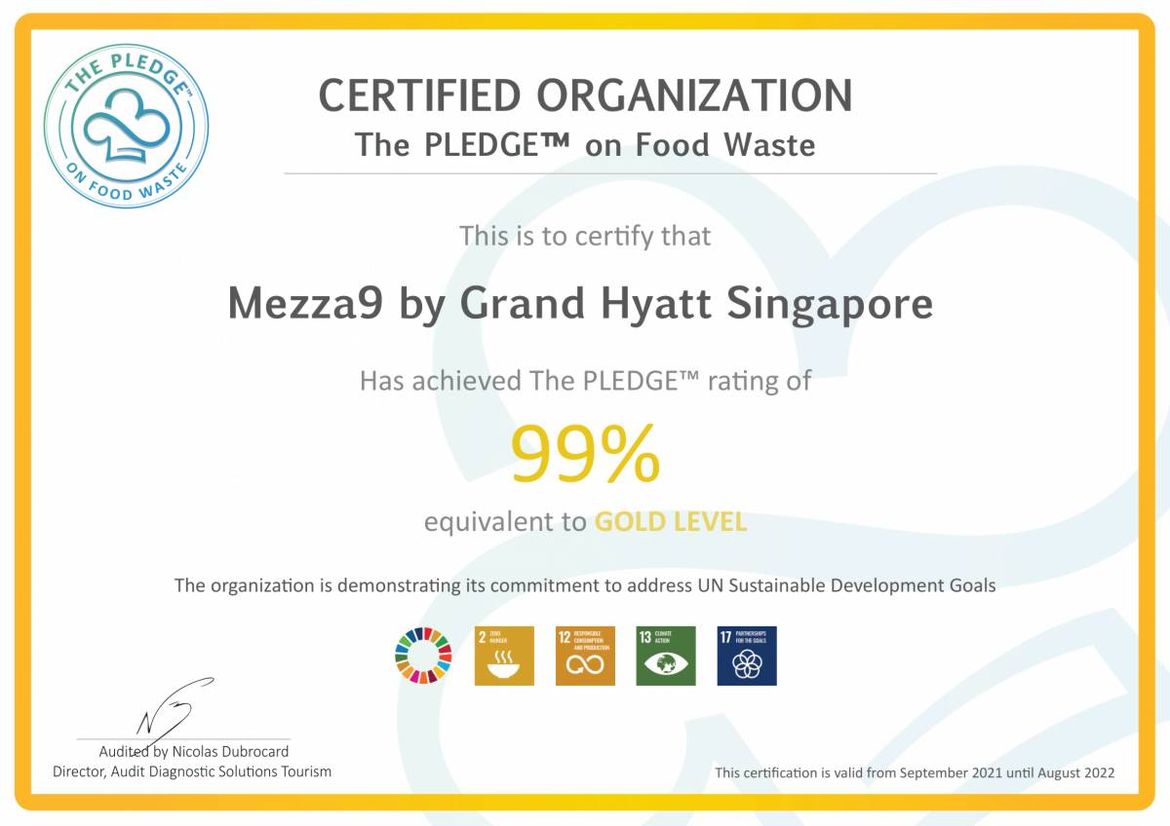 All of this initial experience has been honed by nearly 20 years with Grand Hyatt across Europe and Asia, with his last 2 1/2 years in Singapore. The achievement of The PLEDGE Gold certification comes at a challenging time. The Covid 19 pandemic, in addition to all the health and economic difficulties it's created, has played havoc with tourism and the food and beverage industry. As in many countries, there aren't many people entering Singapore which, for a restaurant, impacts budget planning, stock control and staff management. Additionally, there is a reduction in the variety of food entering Singapore due to the time lag in the supply chain restarting after lockdowns.
Despite the low numbers of international travellers, Steffan is still seeing over consumption of food across the dining outlets in Grand Hyatt. Simply put, this is people leaving food on their plates. There is the obvious concern that this over consumption may rise when travel resumes.
I love the analogy Steffan used to describe human behaviour for over consumption. "If you go to a supermarket when you are hungry, you will buy more than you need. If you go to a buffet line when you are hungry, you will put more on your plate than you can eat."
Achieving the Gold certification wasn't easy and Steffan and his team encountered challenges as they endeavoured to identify and implement changes; raising awareness and creating buy-in from all team members, differing levels of knowledge within the team and stakeholders, and new IT systems. By sharing ideas, being open to continuous learning, finding creative solutions and working together, the team at mezza9 overcame these challenges.
Grand Hyatt Singapore began the challenge of raising awareness in the staff canteen. Helping staff see how much waste they individually created was a useful starting point to begin conversations around why food wasn't fully consumed. These conversations helped identify causes and then create solutions that could be applied to their job role and interaction with guests.
It's taken six months of hard work, and input from all departments in the hotel to achieve the certification. mezza9 is now seeing tangible results from their effort. Purchasing costs have been reduced as has food waste.
There are opportunities to do even more within Grand Hyatt Singapore and they are keen to be a positive role model and continue to raise awareness by promoting the benefits of reducing food waste across all stakeholders.
Raising awareness of food waste is an on-going process, and one that mezza9 champions by showcasing zero waste dishes on the menu. These dishes incorporate all the edible parts of the ingredients either within the recipe, or in another dish. These dishes raise awareness among guests, as well as inspire chefs to create new dishes and be more creative with every part of the ingredients available to them.
Interaction with guests dining at mezza9 has increased as the team ask more questions about what diners do and don't like to eat. For me, this level of interest and individual attention at a restaurant makes me feel valued as a guest. The team actively encourage guests to participate in the ongoing process of reducing food waste by asking them to contribute ideas as to what more they could do.
Chefs such as Lucas and Steffan do more than cook great meals; they create different ways to cook that fully utilise the resources they have, they actively manage their procurement, they are consistently smart with their budget, and above all, they waste nothing.