Companies news
GREEN initiatives of Crédit Agricole Corporate and Investment Bank, ISAP in Singapore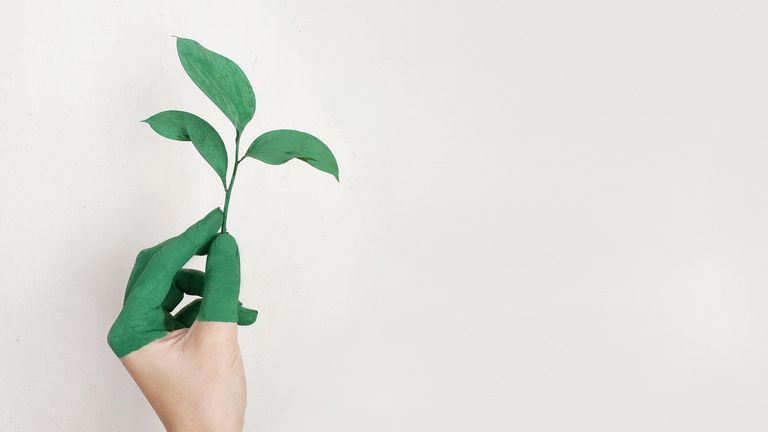 Singapore Prime Minister Lee Hsien Loong's speeches during the 2019 Singapore National Day and Climate Action Summit have set ambitious targets for the country's positive environmental actions. Businesses institutions, organizations, schools and communities are encouraged to make a stronger commitment in being more sustainable and socially responsible in undertaking these efforts.
This echoes with Crédit Agricole Corporate and Investment Bank's (Crédit Agricole CIB) continuous commitment to facilitate and develop sustainable initiatives.
In January 2017, Crédit Agricole CIB's second largest IT team - ISAP (Information Systems Asia Pacific) organized an "Innovation Week" to encourage new ideas on innovation and the "Green IT" initiative was one of top three winning ideas. Its mission is to raise the awareness of all Crédit Agricole CIB ISAP employees on how to reduce their wastage, save energy and water, rethink their actions in the workplace, and take further steps to reduce these impacts on the environment.
It later developed into the creation of the GREEN TEAM who launched an Internal survey to identify key topics and people interests. Among the various environmental topics proposed, the Zero waste theme got more attention, as reducing waste and energy use in the office environment is an easy start for an organization.
The CACIB ISAP annual Environment Week 2019 was organized to arouse awareness in key environmental topics such as climate change, waste elimination, E-waste and sustainable fashion. During the one week program, external experts, such as volunteer French engineer David TRIAL, the Zero Waste Singapore association, and internal like-minded professionals leaded by Benoit BARRAQUE, ISAP GREEN team lead were invited to brainstorm and present new ideas and best practices on sustainability with ISAP colleagues.
During the week, a new "topic of the day" was discussed, references and documentations were shared, innovative workshops, such as vermicomposting, fashion recycling, how to brew Kombucha, and other fun and interactive E-games were arranged. An alternative market, with the help from Unpack Bulk Shop, was also setup in the office for employees to buy alternative sustainable products and goods.
Following the successful "Environmental Week", new zero-waste lifestyle actions were implemented in the Credit Agricole CIB ISAP office, such as installing library in cafeteria for free exchange of old books, collecting e-waste (old electronic items) in the office, and limiting the number of rubbish bins in the open space in order to limit paper and plastic trash as much as possible. Movies screening and follow up discussion on topics such as plastic pollution have also been arranged during lunch time to keep up the interests and momentum. More initiatives, such as paper consumption reduction, are being discussed and are expected to be implemented soon.
Last but not least, 33 motivated Crédit Agricole CIB Staffs also participated to the Bank's first beach cleanup activity in Singapore, a popular way to raise people awareness by bringing them together, while doing something useful for the community. During the 90 minutes activity, more than 3200 trashes were picked up at the Changi beach!
It only takes a few steps to integrate the concept of sustainability into a company's culture. Overall, the idea is to implement best practices involving awareness, contribution and collaboration.
Following these initiatives, a new common wisdom has emerged within Crédit Agricole CIB ISAP team: the promise of a better and cleaner tomorrow!