Companies news
Havas boss confirms acquisitions on the horizon in Singapore and India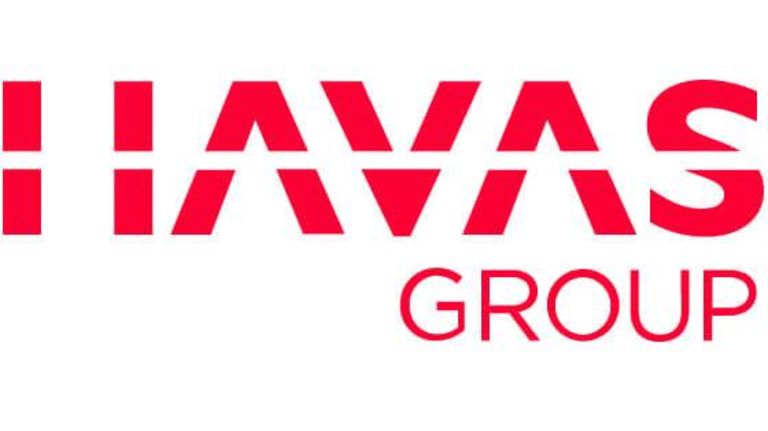 As 2021 takes over in full swing, Havas is looking to make a notable acquisition in Singapore which will happen in the upcoming weeks. In a session organised by the French Chamber of Commerce, Yannick Bollore (pictured), CEO of Havas said Singapore is a key focus for the company to build upon.
He said: "We have a great team in Singapore, and we will be closing an acquisition which will be announced in the coming weeks. We believe Singapore will grow and will remain as a hub for international companies here in Asia."
In Singapore, Havas is led by CEO Jacqui Lim, who has been with the organisation for close to seven years. Lim is a media veteran who took charge of the creative remit for the Havas brand as it looked to closer integrate creative and media under its Havas Village offering. Most recently, the organisation also saw the transitioning of its longtime Southeast Asia CEO Vishnu Mohan who now takes on a new role as chairman of the Vivendi Committee in Southeast Asia. His departure from the role is being filled by Alberto Canteli, CEO Middle East and Eastern Europe Havas Group.
Bollore added that over the past 25 years, Singapore has remained a key market for the Havas brand in Asia, and while the nation's hub-like status might have once faced off with competitor Hong Kong, he believes Singapore will steadfastly remain a key market for any global organisation breaking into Asia.
Beyond Singapore, in Asia, India is also another market that has captured Bollore's attention given its up and coming youthful demographic. "It's a great market to grow, we looked at three acquisitions there in 2019, and we are looking at some acquisitions there in the near future as well," he said. The acquisitions Havas made in India were experiential agency Shobiz, digital agency Langoor, and experience and design consultancy Think Design. Shobiz was founded in 1982 is headquartered in Mumbai. It offers an integrated service spectrum from concept to commissioning and final reporting. The agency's strengths include strategic planning, communication and content design, creative, graphic and architectural design, audience acquisition, production and logistics.
Meanwhile, Langoor was founded in 2010 and has a team of 170 specialists offering meaningful digital experiences and connections to MNCs, local brands and start-ups across strategy, online marketing, website planning and development, data analytics, marketing automation, eCommerce and SEO. Langoor has since been rebranded as Langoor Havas. Lastly, Think Design was founded in 2004 and now has five design centres in India and the US - Delhi, Mumbai, Hyderabad, Bangalore, and Denver. Its team of 125 specialists provide UX vision and design strategy to clients on a global scale to enhance their customer experience.
Bollore said that the organisation has been very lucky in its acquisitions and valuation of companies remained high despite the current economy.
"We are still looking at acquisitions and we have great M&A team [which tries] to find the right fit in terms of expertise and strategy and most importantly, cultural fit. When we buy companies we want to ensure they have the right set of values for the teams to integrate into our culture easily [and vice versa]," he said.
When asked by the members of the audience what a challenging market for the Group was in the Asia region, Bollore said that Japan is a market the team has been actively aiming to crack and as such notable investments and partnerships have been formed. But overall, he added that it is "very pleasant and charming to do business in Asia".
The positivity of Asia
Bollore also added that despite the differences every country in Asia possessed, one unifying factor amidst the diversity of the region lay in the optimism of a better future. "In Asia, the people [I speak to] are mostly concerned with what life will be after pandemic and where we will move to. But here in Europe and the US, conversations [have a gloomy outlook] on what is happening in the world. I really like Asia for that, but it is hard to talk about Asia as one because all parts of Asia are so different."
Describing the culture in Asia as "more powerful than in Europe" when it comes to heritage and embracing the future, he added:
"If I compare Asia with Europe and the US, it is quite different as people in Asia seem [generally] very proud of their heritage and their roots and what they have achieved. They take the power from roots. In Europe and US, we are not completely sure if we are ashamed or how we feel about our past, and we aren't completely sure what the future looks like."
Meanwhile, when asked about the future, Bollore said that while digital will remain at the forefront of conversations in 2021, he believes the world is moving to hybrid structure.
"I believe we are now moving into a digital only world because we have no other choice. But in the future we will adopt a hybrid model. Today it is all about webinars, in the past it was all about physical. But in the future, it will be a hybrid model, and my approach as CEO is to figure out how the world will look like. I don't believe in fully digital world alone. While interaction will change, I don't think interaction through the screen is the same as in person," he said.
Bollore who took over the reigns as CEO in 2013 as one of youngest CEOs of a holding group said that also has a keen eye for investments in areas that haven't yet fully blossomed. He said, "At Havas we believe in investing in an early stage – even when there is no business model. My fear is to miss revolution or transformation."
Note: This article was first published on Marketing Interactive