Companies news
Healthcare Companies Can Support Hospitals And Clinicians In The Fight Against AMR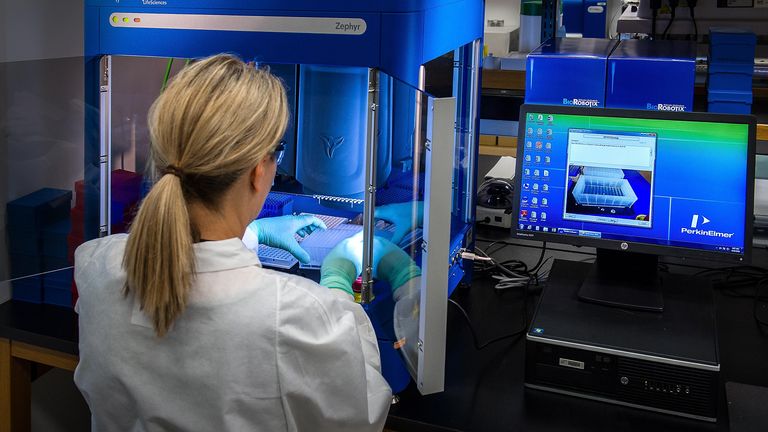 Many hospitals and healthcare companies are now fully cognizant of the fact that antimicrobial resistance (AMR) is a challenge that can no longer be ignored, and have started to develop protocols and policies to tackle it. The World Health Organization (WHO) has already called antimicrobial resistance (AMR) "one of the top 10 global public health threats1 facing humanity". This makes it clear that we must take strong concerted action without delay to address the AMR challenge and protect the efficacy of the antimicrobials that we currently have at our disposal.
Healthcare professionals are central to the fight against AMR. They are the ones who prescribe antimicrobials and determine consumption patterns. They are the ones who deal with the most challenging and critical of multidrug resistant cases. They carry the onus of antimicrobial stewardship.
Healthcare professionals must be supported with adequate information on AMR, particularly the prevalent resistant pathogens linked to a condition; the nature and type of resistance that is being observed; and how individual clinicians can adjust their antimicrobial prescriptions to address possible resistance. This information is dynamic, and it can vary from one setting or geography to another. For this reason, we need robust monitoring and surveillance systems to provide real time and up-to-date data to healthcare professionals. This data can also help in antimicrobial stewardship programmes, which is crucial to the fight against AMR, and in the development of the right strategies for effective infection prevention and control measures.
Healthcare professionals must also have access to adequate diagnostic testing facilities that can carry out antimicrobial sensitivity testing to help healthcare professionals treat patients successfully. Another overlooked tool in the fight against AMR is vaccination. Healthcare professionals must promote the use of appropriate vaccines amongst adults and children to prevent infection in the first place, which would bring down the need for antimicrobial use.
HOW HEALTHCARE COMPANIES CAN SUPPORT THE FIGHT AGAINST AMR
Healthcare companies can play a crucial role in the fight against AMR by supporting these frontline healthcare professionals. With this in mind, Pfizer and bioMérieux have now signed the first-ever Memorandum of Understanding and joined forces in the fight against AMR in Singapore. Through this collaboration, both companies will work together over the next 2 years to support programmes that equip healthcare professionals with specialized knowledge and skills in infectious disease diagnostics and pharmacology management to tackle AMR. The companies will work largely with medical associations and even hospitals to facilitate the sharing of knowledge and emerging AMR trends.
This unprecedented collaboration in Singapore between a biopharmaceutical company that is a leading player in anti-infective medicines, and a leading in vitro diagnostics company that specializes in diagnosing infectious diseases and detecting resistance, is an example of the strong support that healthcare professionals need to tackle AMR. Pfizer has consistently invested in AMR surveillance, has a pipeline of novel antimicrobial agents to treat infections, and is a part of the GAVI alliance to provide vaccines to stop the spread of vaccine-preventable diseases. bioMérieux, a pioneer in in vitro diagnostics, has developed testing capabilities to rapidly identify a pathogen and identify its antibiotic sensitivity profile. It also provides surveillance solutions to monitor AMR trends over time. bioMérieux has been involved in the Global Public health programs (GPPS, Fleming Fund) to fight AMR.
We believe that this kind of collaborative effort by healthcare companies can have a positive impact on how antimicrobials are prescribed and used. As healthcare companies, we want healthcare professionals to know that we understand their problem, we understand their fight, and we must work together to win the war against AMR.
[1] The World Health Organization. Antimicrobial resistance. Available at: https://www.who.int/news-room/fact-sheets/detail/antimicrobial-resistance [Accessed 03 Nov, 2020]
Authors
Satheesh THANGARAJ, Ph.D
Head – Medical Affairs (ASEAN Countries),
bioMérieux Singapore Pte Ltd. 11 Biopolis Way, #10-04 Helios, Singapore 138667
Stephanie AMBROSE, MBBS, BAO
Country Medical Director,
Singapore
PFIZER Pte Ltd 80 Pasir Panjang Road, #16-81/82 Mapletree Business City, Singapore 117372
Source: biomérieux