Companies news
Hermès petit h: a creation in reverse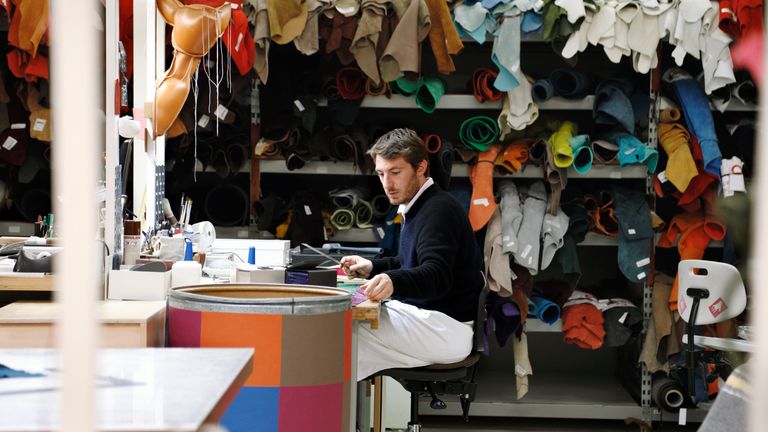 In Singapore, vegetation is everywhere. Trees, plants and flowers spring up, extravagant, in every nook and cranny, even in the heart of the Hermès store where the latest creations of petit h are presented.
In the first space, the visitor moves around a planet populated by organic forms, a
veritable reservoir of materials. A second space, with a brilliant light passing
through, evokes a futuristic workshop. A scenography recalling that which
makes up the lifeblood of petit h: conceptualising ingenious processes in order
to work with different materials and conceive useful, and often surprising,
objects. Here is the result, these flashes of inspiration in hybrid forms: a
fish-shaped bag, a suspended vase or even a mushroom paperweight joining
the luxuriant flora of Singapore.
After Singapore, petit h will fly to the Hermès store in Moscow, where it will
stay from 6th to 22rd March 2020.
Ever since Pascale Mussard founded the workshop in 2010, and under the artistic
direc-tion of Godefroy de Virieu since 2018, petit h has brought together artisans and
artists to work with materials for which other Hermès métiers have no further use.
Creation at petit h therefore works in reverse, since the starting point is neither a
preconceived idea nor a grand design, but leftover materials or abandoned
remnants with which skilful hands and clever minds use to improvise, combining
them in a thousand and one different ways. The petit h workshop mischievously
gives form and meaning to unique, limited edition objects in shapes and colours
that do not necessarily go hand in hand, and above all that are not obvious
matches. On the contrary, they proclaim loud and clear the creative detours that
they have been destined to follow.