Indoor maps & navigation : Visioglobe at the service of healthcare to optimize patients and staff journey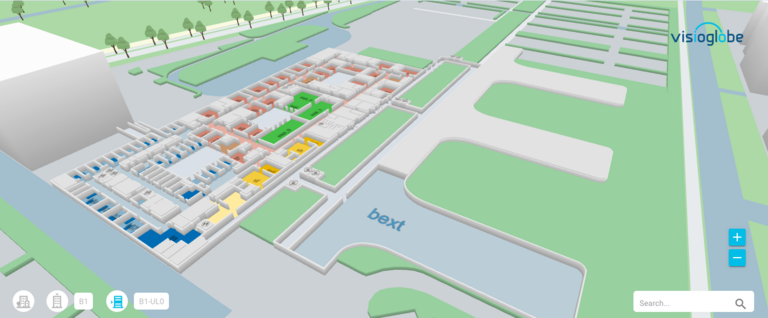 Healthcare digital managers are facing various issues to improve and optimize their patients comfort, while optimizing both parties journey and keep cost saving for the structure.
Since 12 years Visioglobe is answering to these interrogation by providing innovative and interactive 3D indoor maps.

Answering to patients orientation challenge :
Visioglobe indoor interactive maps embedded into a mobile app, website or kiosk based on one single map, help patients to locate their medical appointments.
More than 40 hospitals use Visioglobe for points of interests visualisation, and step by step navigation is used inside the hospital to easily reach the destination.
The patient experience is improved, the late arrivals, no shows or stressed patients are avoided.
Answering to staff asset tracking and maintenance challenge
Combined with an indoor location or asset tracking technology, medical staff can use the same digital map built for patients into an internal application. They can identify assets such as : wheelchairs, infusion pumps or vacant beds.
Or the maintenance staff can get and visualize the information of a broken light on the map, be guided to the asset in order to fix it.
Both parties experience improved for outpatient journey
Visioglobe has worked closely with ICADE (medical Real Estate) to provide maps for Ambu'stage application. The mobile app enables the optimization of the outpatient journey of a hundred patients operated per day.Whether on a PC, tablet or Smartphone, carers and patients relatives can follow the steps and movements of a patient, his locker and visualize it on 3D mapping.