Companies news
International French School: College choir to present final online concert as tribute to Singapore General Hospital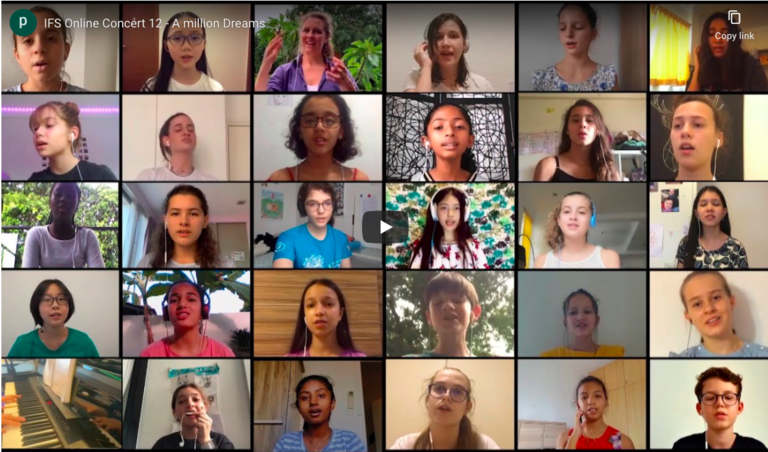 As the last project of the year - and as part of its year-end concert - the college choir will perform "A Million Dreams" by Ziv Zaifman, Hugh Jackman and Michelle Williams. This online concert will be broadcasted at Singapore General Hospital as part of the 365 days of music @SingHealth project by Sing'Theater (details TBA).
Let's give the IFS Choir a big round of applause for their 12th and final online concert this academic year!
***
The "IFS Weekly ONLINE Concert" is a musical project to allows students to continue their musical practice despite government restrictions under Covid-19.
Listen to a new video every week, combining different songs from our talented musicians and singers from Secondary Music Groups: College Choir / College Rock Groups / High School Music Workshop. Dir: Julie Demange-Wodtke - Professor of Music Education and choir director at International French School.
More information:
www.pagemusicale-ifs.com/ifs-weekly-online-concert.html
https://singtheatre.com/activity/365daysofmusic-singhealth/
https://www.youtube.com/watch?v=2vRlLO0wGhY&feature=share&fbclid=IwAR0ugexQMSJ-fDXz1VPHsdkAdXY0V5-5rcbARhbrpoCHxgByC1Id7_J-SRY