Interview • Portraits
Interview with Sabrina Zuber: Sharing passion, vibrancy & commitment for the Arts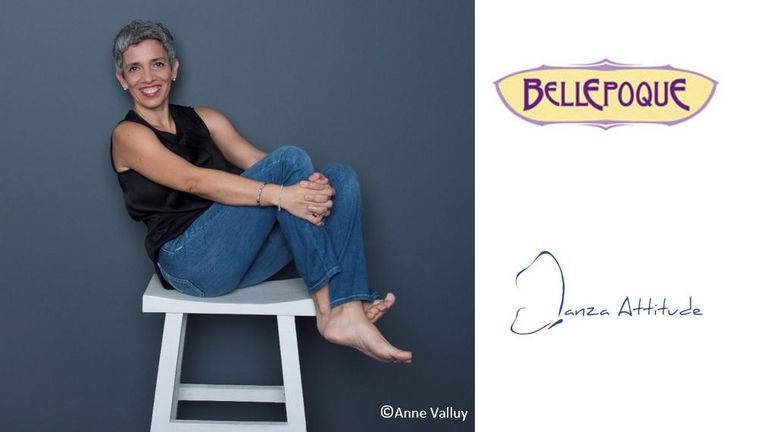 Sabrina, Founder & Director of Bellepoque, shares her commitment to promote the access to the Arts and the links between European and Asian cultures.
What is your background?
I have a Degree in Foreign Languages and Literatures (English and German) and a Master Degree in Cultural Project Management. I also studied piano at the Conservatory of Music in Italy (my home country) and have a Diploma in Voice Studies (London Music College).
I left Italy 27 years ago; in each of the countries I have lived, I have either studied something new or changed my careers, or both. However, the fil rouge has always been in the Arts & Culture sector.
A few words about your business
Bellepoque is a non-profit music & theatre company which offers a seldom-presented European repertoire covering the period from 1870 to 1940, and focuses on operas, operettas, cabaret and art songs. Our main goal is to create new works, by using the music repertoire of the past and setting it within the frame of original plays which are written for the company. We wish to trigger the creative exploration as well as a re-definition of styles and genres and make them more accessible to contemporary audiences.
I believe in sharing know-how and the "experience of art" with the wider audience possible, therefore Bellepoque offers workshops and master classes to schools and cultural institutions, as well as offer educational projects as part of our outreach programs.
In 2019 Bellepoque added a new branch to its activity: the boutique-dance school Danza Attitude, which offers regular courses in ballet and jazz dance, as well as a wide variety of workshops for all possible different styles of dance. The focus is on all things connected to body movement.
Why did you set up your business in Singapore?
I moved here because I followed my spouse; it was the end of the summer. By December I had signed my first contract with the Asian Civilisation Museum and set up my professional activity.
I had the chance to arrive to Singapore in a moment when the arts scene was just starting to capture the attention of the government. It was a bit like the "land of all possibilities", the platform was wide open in front of me, I just needed to jump in.
What was the most difficult challenge to overcome on your entrepreneurial journey?
Just like a solitary wolf, I had to create my own network from scratch and build up my professional reputation step by step. Unfortunately, there are still many old cliches around the arts sector (as an example, just think of the survey conducted by the Straits Times last June, which ranked the job of the artist as the most socially useless) and I had to fight to prove them wrong. Finding funds is the other biggest challenge.
What are the next steps for your company?
The 2020 has been catastrophic for my sector and we do not see the end of it any time soon. With theatres and concert halls shut down I am turning toward the digital language as a possible new way of expression. I need to re-think my work and find how to blend my expertise and my vocation into a new creative language. The National Arts Council has implemented supportive measures for artists and arts companies, I am right now in conversation with them to develop my first digital project by the end of the summer.
A few tips for new entrepreneurs?
Never give up. Bad experiences and wrong experiences happen, they hurt a lot. Never allow anyone or anything to close your mouth and take away who you are. If you end up completely alone, you can still walk at your own rhythm.
​​​​​​​Your motto in life?
"Forza e coraggio" which means strength and courage.
​​​​​​​Your business motto?
Always ask yourself, "Why not?"
Find out more about Bellepoque
website: www.bellepoque.com.sg
Facebook: https://www.facebook.com/Bellepoque-191734554230874/
Insta:https://www.instagram.com/bellepoque_in_singapore/?hl=en
and Danza Attitude
website: https://www.danza-attitude.com/
Facebook: https://www.facebook.com/DanzaAttitude/
Insta:https://www.instagram.com/danza_attitude/?hl=en