Interview • Portraits
Interview with Stephanie Lin: Made in China, a global citizen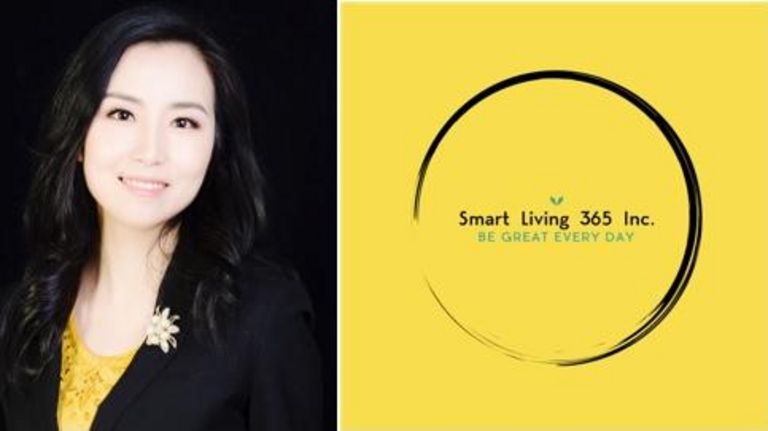 Bringing her background from China, Europe and Canada, Stephanie Lin, CEO of Smart Living 365, talks about how she helps international talents!
What is your background?
I was born in China and studied and worked in Europe and North America for many years, so that's why I consider myself "Made in China, a Global Citizen." Prior to starting my own business, I worked in some of the Fortune's 100 best companies and had global experience in coaching, procurement, project management and sales. I'm also a certified yoga teacher, a columnist and have my own podcast ''The Stephanie Show."
A few words about your business?
Smart Living 365 is a woman-owned consultancy that focuses on helping international talents and organizations achieve their goals fast.
We essentially offer three types of services: language training, coaching and business consulting. All services are offered in English, French and Mandarin and are delivered online and in-person.
Language is the first barrier for anyone who is going to another country or developing a business in another market. We provide English, French and Mandarin language training and tutoring services.
The ultimate goal for most of us is to live a fulfilling life, and most importantly, find happiness at work and at home. That's why it's important to design a balanced life map for oneself, especially during life changes or a career transition. We provide career coaching, relationship management coaching (corporate & personal) and wellness coaching.
Each country/city has different business cultures, practices and types of consumers. Without sufficient knowledge and expertise in a specific market, SMEs may waste a lot of time and money in pursuing their dreams. We provide business consulting services to help international organizations develop global opportunities in Asia, North America and Europe.
Why did you set up your business in Singapore?
I started my business in Canada and decided to come to Singapore to develop my business globally. Singapore is a small yet diverse and dynamic country. It's the central point in Asia for international professionals and MNCs. Besides, there are a lot of opportunities to meet talented individuals from all around the world, so it's perfect for networking and learning.
What was the most difficult challenge to overcome on your entrepreneurial journey?
Going to a completely unknown environment and building up my reputation from scratch has been my most difficult challenge. It not only involves adaptation to the new environment and changes in business approaches but also builds my credibility quickly as all my previous awards and achievements are no longer applicable. Staying focused is equally important, especially during the Covid-19 pandemic where I have to deal with a lot of business issues and surprises at the same time. As I have outlined in my book <<Never Be Stressed Again>>, every CEO has to decide what his/her highest priorities are, organize his/her life and work by focusing on the few vital things. If you ignore the urgent, it can kill you today. If you ignore the important, it can kill you tomorrow.
What are the next steps for your company?
Switch part of my business online and expand my business in the region, including China.
A few tips for new entrepreneurs?
Resilience is a very important skill. Managing a business can have a lot of challenges. You have to adopt a resilient attitude and have the courage to overcome obstacles. Even in the worst situations, entrepreneurs still have to see the positive side of ill fortune and try every possible way to transfer bad luck into good. Communication, especially cross-cultural communication skills, is crucial in today's global economy. There are more opportunities to manage a diverse or global team, so it's very important for entrepreneurs to communicate effectively with their teams, encourage collaborations among team members and communicate the company's brand and missions clearly to their clients.
Your motto in life?
Success is liking who you are, liking what you do and liking how to do it.
Your business motto?
Everything will be okay in the end. If it's not okay, it's not the end.
Find our more on Smart Living 365
stephanielincoaching(@)gmail.com