Companies news • Interview • Portraits
Interview with the French Chef Felicien Cueff
5th August 2022, Singapore – Felicien Cueff has been immersed in the restaurant industry since almost 20 years. Because he has always seen his mom cooking for his whole family, stealing so much food that she used to slap his hand with the spatula – he says with a smile, becoming a Chef seemed to be an evidence. Felicien Cueff likes the unknown, travelling: his cuisine is a way for him to discover and to share international flavours.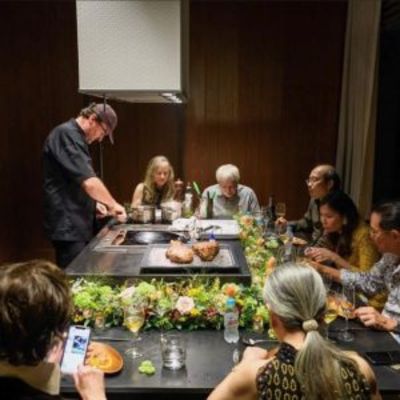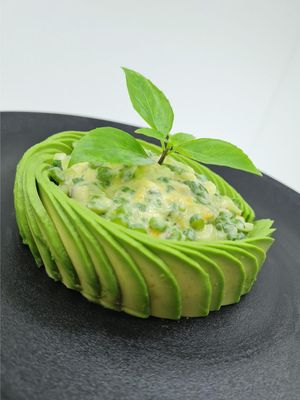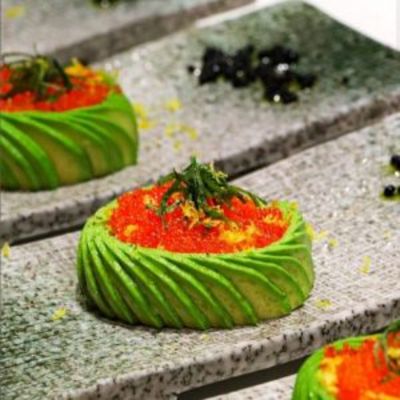 What brought you to Singapore?
My work. I was head-hunted by the Chef of the Hilton Hotel, so my first job was Executive Chef for the Hilton Hotel in Singapore. I have been here for almost 20 years now!
What is your favourite cuisine?
It is a tough question as I like everything. I mean when you love food, it's tough to say… I can eat Thai curry like I can eat Indian curry or I can eat good Japanese sashimi and of course French food is also good but Italian food too like a good pizza is always good and nice tapas for Spain. I don't have a specific favourite cuisine, I like everything, I love food.
Is there a French dish that you can only find in France and that you really miss?
That would be sweetbread which is ris de veau in French or calf in English. It is the gland that you find on the neck and it's not easy to find in Singapore and when I do find it, it is really expensive. I like it when they cook it in a simple way with cream and mushrooms, it is very good.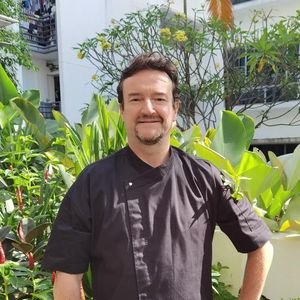 What is the concept you propose to your customers?
Now I am a full-time private Chef. They either can come to my home as I can accommodate 8 persons or to their home, I can cook up to 16 persons maximum. I also do cakes for my clients from pastry cakes to birthday cakes and anniversary cakes and even small wedding cakes… I can do takeaway too so they can order from côte de boeuf to lasagnas to salads or anything they want, I can accommodate! I am also doing cooking class at home or directly at my clients' place.
Moreover, I am a Thermomix advisor. Sometimes I am also doing wine appreciation class, so it includes wine and cheese tasting.
What is the dish you can eat every day?
Definitely roasted chicken with French fries but it has to be homemade!
Do you have a signature dish?
Avocado nest filled with blue swimmer Crab combine with citrus, fresh herbs and ricotta cheese and topped with crunchy tobiko fish eggs. This dish was done in 1995 in Santa Barbara in California. I also do another version with lobster and caviar but it is of course more expensive, so I have to be a bit realistic and pricewise.
My signature pastry is the Strawberry Cheesecake. Another one would be the Petits Gâteaux (small cakes) for which I have orders every weekend. I make 25 Petits Gâteaux of 5 different flavours from peanut butter, white or dark chocolate crémeux, lemon, raspberry, vanilla cream… and it works quite well for parties or functions as they basically just have to take the box, remove the insert and pull it on the table so it's not messy and very easy to eat.
Name the three kitchen tools you cannot do without?
One is the Thermomix, I have 3 at home, two for pastries and one for general cooking so I really can't do without. The other two tools are the induction cooker and the spoon.
Why did you become a private chef?
After 40 years in the business, I have never been shied to try things but when you work in a corporate world there is one thing you cannot get which is freedom. Freedom of choosing your clients, freedom of interacting with your clients, freedom of cooking whatever dish you want, freedom of buying any food you want, freedom to choose anything for your clients and so on… I am not saying it is an easy job but having this freedom is amazing. The corporate world is more and more difficult now, even just to buy something as you need to get the approval. Now I just go to the store and buy what I want to buy, and it is done.
What are the places to eat in Singapore?
I eat a lot at food courts and hawker centres! Actually, I don't go dining to restaurants quite often. I just like eating simple food like Mee Pok, Bak Chor Mee, Char kway teow… The hawker centre I would recommend is the one at Bedok.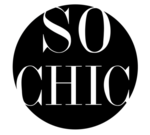 the French Chef Felicien Cueff is a participating member of So Chic. As the B2C platform of the French Chamber of Commerce in Singapore, So Chic showcases a diverse range of French lifestyle brands and entities in Singapore. For more information, visit https://www.sochic.sg/