Companies news
IPHUB Asia: 5 trademark protection tips for startups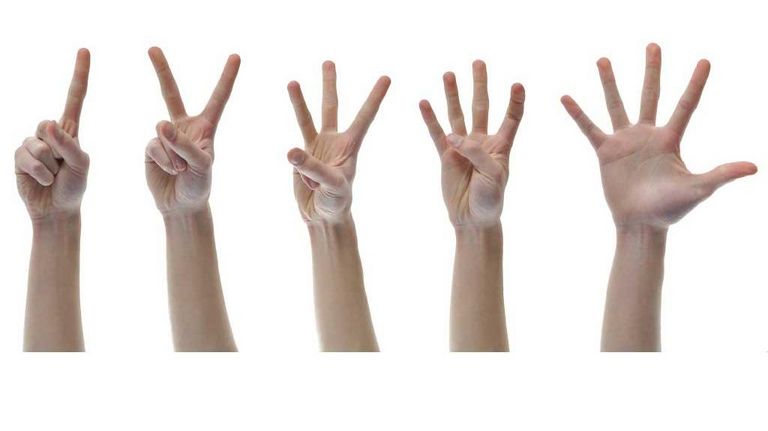 When setting up a business, it is essential to take the time to understand what IP is all about and develop an IP strategy to protect your business and its long-term vision. Startup owners should indeed take the necessary steps to ensure that their brand is properly secured. This will go a long way in helping the business flourish and grow.
Maximising the value of a trademark is particularly important for startups which have relatively small budgets. Besides, startups often have a limited number of marks, and as such, each mark is more important and has a greater impact on the public. Therefore, developing a proper IP strategy is even more critical for new companies. The following trademark protection tips for startups will help you to get there:
1. Choose a strong brand, be creative
It is crucial to come up with a new, exciting name. While it is important to choose a trademark that you like and that resonates with your products and services, you have to maximise the chances of registration. Marks that are too generic or descriptive cannot be registered.
The strongest trademarks are indeed fanciful names such as IKEA or NIKE, or common words filed concerning unrelated products or services like APPLE or BLACKBERRY. You might be interested to know that brands that include a location name may face objections and if accepted for registration, they would normally be granted with limitations such as disclaimers or goods or services' restrictions.
You can learn why your trademark may be refused by the Intellectual Property Office of Singapore.
2. Do your research
We have seen many entrepreneurs choose a business name, set up a website, prepare promotional materials, and start making sales. Then one day, they receive a letter from a third party informing them that they are infringing on their trademark rights. They don't have much choice at this stage but to start a rebranding exercise to avoid litigation. Changing a name and rebranding a business is expensive and time-consuming. However, the good news is, this and other costly trademark mistakes startups make can be avoided by taking proactive steps.
So once you have identified a catchy name, it is recommended to conduct a trademark search to ensure eligibility of your trademark for registration in the particular trademark class(es). The search will reveal if, by the date it is performed, there are any other similar or identical prior trademarks belonging to third parties which may hamper your trademark registration in Singapore.
3. Registration is important and should not be delayed
As a startup owner, you might not see trademark registration as a top priority. However, your trademark is an asset, despite being an intangible one. It has value, which can be very significant and will increase with the growth of your business.
Seeking protection for your trademark is critical and must not be delayed. It is a mistake to only take action once your business has grown. Or, when you find that your trademark is being used by a third party or when legal action is taken against you because your trademark is the same or similar to the trademark of that third party. In such circumstances, it will be harder, if not too late, and more costly to obtain protection for the trademark.
So when should you take action? It is recommended to file a trademark application before you start using it in public or before the launch of your products or services. It is important to take into account that it may take months to obtain a trademark registration, or even longer in some Asian countries such as Indonesia, Thailand, Malaysia, and Vietnam.
Proper registration will give you the right to stop third parties from using and/or registering identical or similar marks. Obtaining protection for your brand is critical to building a strong image and establishing a successful business.
Remember, all the hard work you put into building your brand will go to waste if another company trademarks your slogan or symbol and claims it as their own. Begin the trademark registration process immediately. It's not as difficult or expensive as you imagine.
4. Seek the help of a trademark agent
Protecting your IP rights translates to protecting your business and is therefore justified at the earliest stage of your business, as explained above. You will need to consult with an IP expert to learn which aspects of your business require IP protection, namely trademarks, designs, copyrights, etc. An expert in the field will advise you on what can be protected as a trademark and will help you overcome possible objections that might arise during the examination process. He will know exactly what needs to be done, and how to go about it. A trademark agent can also help you avoid potential pitfalls, which will make you save money in the long term.
Please keep in mind that it is not complicated to file a trademark. However, it is important to get registration right – choosing the best version of the mark (black and white or colour, wordmark, device mark or combined mark, etc.), selecting the correct class(es), and listing the proper goods and/or services. Furthermore, once filed, the representation of a trademark cannot normally be changed, and classes, goods, and services cannot be added. It is therefore critical to anticipate, at the time of filing your application, where your business will be in the next couple of years.
5. Respect the rights of others
Having your trademark registered gives you the exclusive right to use it in the country where registration has been obtained, and the right to take legal action if your trademark is being used for similar goods or services by third parties without your prior authorization.
On the other hand, third parties might have prior rights. To reduce the risks of infringing on their rights, it is recommended to conduct availability searches before choosing a trademark and to register your trademark without delay. Trademark disputes can be costly and it is your responsibility to respect the rights of other brand owners and to comply with the applicable law.
As an entrepreneur or business owner, you need to be cautious about building your reputation in the industry. Registering your trademark goes a long way in establishing a connection with your customers. The names and logos that identify your brand are of utmost importance, and legally securing your chosen trademark is perhaps the best thing you can do towards protecting your brand and growing your business.
For a wider perspective, you can read about branding in the digital age and the role of trademarks.
We hope these trademark protection tips for startups gives you an insight into the value and necessity of protecting your IP rights and registering your trademark at the earliest.