Companies news
Jebsen & Jessen to divest its 50% stake in MHE-Demag to Finnish cranes group Konecranes for c. SGD 222 million.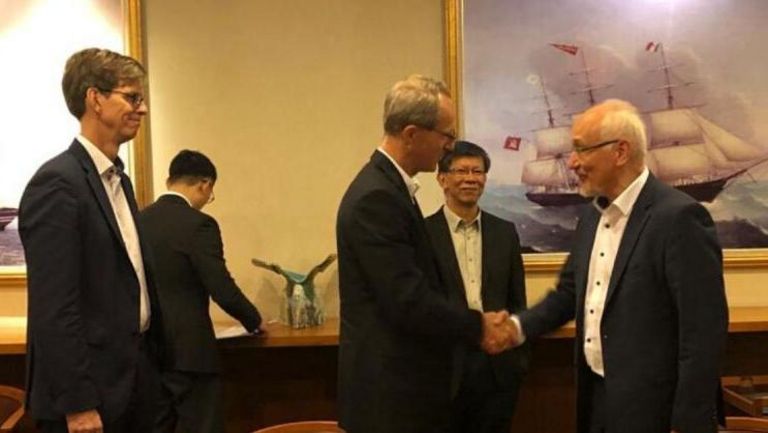 Pickering Pacific is pleased to announce that it acted as exclusive financial advisor to Jebsen & Jessen on the sale of its 50% stake in MHE-Demag to Konecranes, the leading Finnish cranes group for c. SGD 222 million. On a 100% basis, the sales price corresponds to c. SGD 444 million.
In 2018, MHE-Demag's net sales and EBITA were respectively c. SGD 285 million and EBITA c. SGD 20 million. The transaction is expected to close on 2 January 2020. Jebsen & Jessen will use the transaction proceeds to further boost its cash reserves to finance the group's next strategic phase.
MHE-Demag is a leading supplier of industrial cranes and services in Southeast Asia under the MHE and Demag brands, engineering, manufacturing and maintaining a comprehensive range of industrial cranes and hoists. Its customized solutions serve a wide range of industries and customers from general manufacturing to aerospace. MHE-Demag also provides warehousing equipment such as lift trucks and dock levelers, aerial work platforms, building maintenance units and compact construction equipment, as well as automated car parking systems.

Jebsen & Jessen is a diversified industrial group operating in Southeast Asia, with a network spanning 90 locations, including 19 manufacturing facilities. Operating across the region, its activities span manufacturing, engineering and distribution. Jebsen & Jessen has six core business units: Cable Technology, Ingredients, Life Sciences, Material Handling, Packaging and Technology.

Konecranes is a world-leading group of Lifting Businesses™, serving a broad range of customers, including manufacturing and process industries, shipyards, ports and terminals. Konecranes provides productivity enhancing lifting solutions as well as services for lifting equipment of all makes. In 2018, Group sales totalled EUR 3.16 billion. The Group has 16,100 employees in 50 countries. Konecranes shares are listed on the Nasdaq Helsinki.

This is the fifth completed transaction since 2016 for which Pickering Pacific has advised Jebsen & Jessen.