Companies news
JENJI: Home Office claims rose 153% and new Expenses were created in pandemic year 2020 as Corporate Travel fell sharply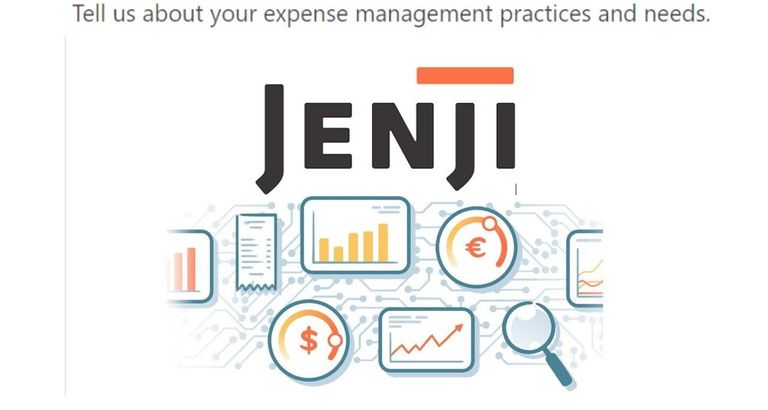 Claims for home office expenses, such as headsets for video conferences, internet and telecommunication charges, and other necessities, surged 153% in 2020 due to the COVID-19 pandemic that forced millions of workers around the world to abandon their offices and work from home, according to the inaugural Jenji Expense
Management Index (or Jenji Index) released today.

The Jenji Index also shows that home office claims rose sharply by more than 400% between 2018 and 2020, suggesting a shift in corporate expense policies that permit employees to submit various remote-working expenses.
While corporate travel expenses plunged globally in 2020 (to-date, flights represent only 5% of total expenses created since March 2020) due to international border closures and restrictions on domestic and regional movements, the Jenji Index shows companies creating and permitting new types of expense claims to fulfill the needs of its employees who were remote working during the pandemic.

Data from Jenji's customers were studied for this report. Other key findings show that:
97% of expense claims were done on mobile apps; 3% were on desktops and laptops.
There has been a 5% increase (from 17% to 22%) in digital scanning of receipts and invoices since March 2020. We see the shift from paper to digital expense management growing as companies work towards greater efficiencies, reduced operational costs, and eco-friendly business practices.
There have been fewer expenses in 2020 but users have increased by 22% on average. Digitalisation is accelerating and changing the expense management market, especially since the COVID-19 pandemic.
By spending less time on expense claims, employee satisfaction has increased.
The top 3 expenses that were created on Jenji's platform in 2020 were:
Ground transportation such as claims for taxi rides, ride-sharing trips (Grab, GoJek, etc.), and local and regional trains for business meetings.
Internet and phone subscriptions for the home office.
Meal delivery services for employees who work from home and for virtual team building sessions.
Meals delivery claims saw the biggest increase in terms of expenses created between 2018-2020 greatly due to companies allowing their staff to expense their meals while working from home in 2020 as part of employee health and wellness.

Other findings and insights can be found in the attached PDF.

Lee Chee Leong, Head, APAC for Jenji, commented:
"Our first Jenji Expense Management Index shows the strong and sustained shift from paper to digitisation in expense management even before the COVID-19 pandemic. The pandemic has only accelerated the shift that will allow companies to be more efficient, lower operational costs, reduce claims errors and fraud, and improve the claims experience for all users. We see this growth continuing as more companies adopt flexible benefits programmes to increase employee satisfaction and improve employee retention."
About Jenji
Jenji is one of the leaders in professional expense management and dematerialisation solutions for companies. It offers management solutions for expense reports, lump-sum indemnities, and professional expenses for medium and large companies.
Founded in 2015, it is headquartered in France with offices in Switzerland and Singapore. It is the first fintech company to independently raise European capitalisation with support from Eurazeo.
Jenji has more than 1,000 mid-market customers and large accounts across all sectors. Some of its clients are MAN Truck & Bus, Matmut, the National Assembly of France, and GRTgaz.
Learn more at www.jenji.io