Companies news
Jenji Signs ServTouch-WyWy As Reseller Partner Of Its Digital Expense Management Solutions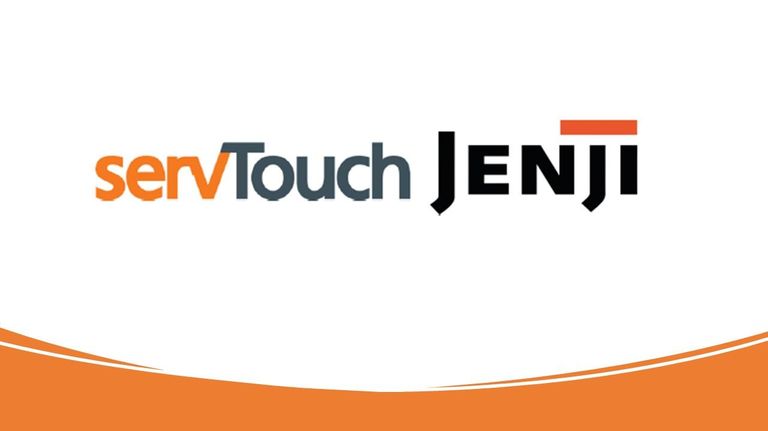 Jenji, one of the leaders in professional expense management and dematerialisation solutions for companies, announced today that it has signed ServTouch-WyWy as a Reseller Partner who will market and implement Jenji's digital expense management solutions to its clients in Asia.

ServTouch-WyWy is a leading independent solutions provider of enterprise document and productivity solutions as well print and imaging solutions for production, enterprise offices and the retail market in Asia.
Lee Chee Leong, Head of APAC, for Jenji said:
"We are pleased to welcome ServTouch-WyWy to the Jenji Partner Program in APAC. ServTouch is very well established in their field and has a deep understanding of the industries they are serving. Together with Jenji's innovations in Artificial Intelligence and fraud detection capabilities, we at Jenji are confident that the partnership will help businesses adopt innovative solutions to optimise their expense management processes."
Jenji's products are compliant with local regulations, giving its clients the confidence of meeting strict regulatory standards and empowering them to optimise and claim tax recovery. Its AI-powered solutions help businesses to accurately detect anomalies and fraud in expense reports and highlight any non-compliance to a company's travel and expense policies. Its leading augmented Optical Character Recognition capabilities are powered by Deep Learning algorithms to automatically and effectively extract information for receipts, speeding up and improving the mobile user experience.
Jenji goes beyond expense management by analysing and correlating spending behaviour with companies' internal information systems. By helping businesses to contextualise their expenses, it can help them improve their forecast, cash flow and profitability.
Wee Chin Hee, VP of Enterprise Solutions, for ServTouch-WyWy (Singapore), said:
"We are delighted to partner with Jenji. With changing work practices, ServTouch sees the distributed office being the norm, where the workplace is now the office, the home or anywhere where one is productive. As such, new expense challenges will arise and we see Jenji, with their deep domain expertise and high level of innovation, as the partner to help our clients meet and overcome these challenges.
About Jenji
Jenji is one of the leaders in professional expense management and dematerialisation solutions for companies. It offers management solutions for expense reports, lump-sum indemnities, and
professional expenses for medium and large companies. Founded in 2015, it is headquartered in France with presence in Singapore, Germany, Switzerland, Romania, and Portugal. It is the first fintech company to independently raise European capitalisation with support from Eurazeo investment fund.
Jenji has reinvented expense management solutions by relying on Cloud and AI technologies while aiming for a simple, modern user interface accessible across devices, everywhere in the world. Thus, Finance departments have real-time and consistent data available that they can drill down into. This is possible thanks to automated financial analyzes that provide the control necessary for strategic and operational management. Jenji has more than 1,000 mid-market customers and large accounts in all sectors of activity, such as MAN Truck & Bus, Matmut, the National Assembly or GRTgaz.
Learn more at www.jenji.io
About TouchServe WyWy
We are an experienced document and productivity solutions provider assisting many clients in Singapore, Southeast Asia, and Greater Asia with their challenges. Our solutions and services are primarily focused in these key areas: - Print, imaging & digitization; Finance & operations; Corporate legal; Legal, accounting & professional services

To help our clients overcome their challenges, we partner with the best of breed solution providers from across the globe to provide both the broadest range of print & imaging equipment and software solutions to address these challenges. Coupled with our experienced and professional services team, we will help clients assess their challenges, identify the best fit solution, and oversee the implementation of the selected solutions.
Our relationship with our clients does not end there as we provide post implementation support to many of our clients as well as continuous engagements to ensure that our clients get the maximum benefit from the implemented solutions. Our clients success is our success and we aim not only to be our clients partner for today but also tomorrow.
Learn more at http://www.servtouch-wywy.com