Companies news
JOLT Digital welcomes Allianz Insurance Singapore to their client portfolio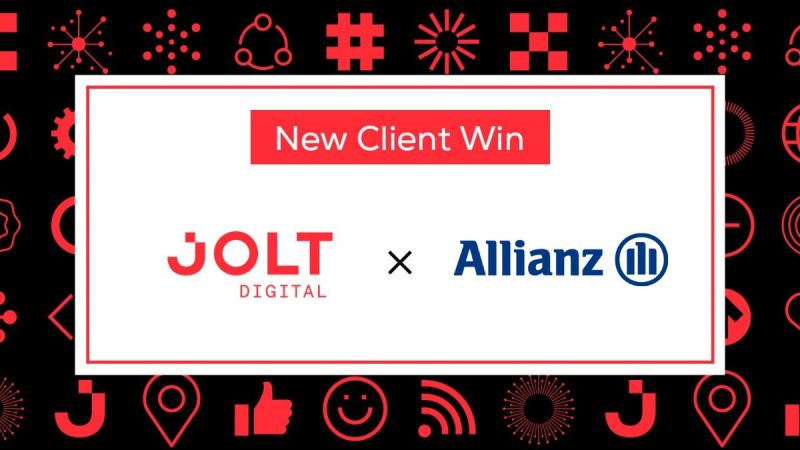 New Client Alert : Hot on the wheels from the insurance Industry.
We're pleased to welcome Allianz Insurance Singapore to our client portfolio!
We will be supporting the Singapore growth and digital transformation goals of the German Insurance giant in Singapore. Thanks to digital transformation,car owners can now buy a policy 100% online in Singapore.
We are tasked to increase awareness and drive sales of all of Allianz Insurance Singapore motor insurance products, including Motor Protect and Electric Motor Protect policies to Singaporean car owners.

This comes as Singapore ventures into electricvehicles and Allianz Insurance Singapore is all set to provide insurance coverage to ev motorists & car owners.

Ang Yu Lin who is the Team Lead from JOLT Digital says : "We are very excited to work with Allianz Insurance Singapore. The start of a long-lasting relationship. For the upcoming Q4 campaign we used audience research tools to deep dive into car owners and build a unique strategy for Singaporeans that will drive effective and efficient sales!"

Our client lead, Ouiza BECHAR, Chief Digital Officer, Allianz Insurance Singapore on the partnership : "Allianz Insurance Singapore is thrilled to work with JOLT Digital in order to help us increase our protection mission of the Singapore society."

Source: JOLT Digital