Companies news
Kallang Alive Sport Management partners CapitaLand to refresh retail experience at Singapore Sports Hub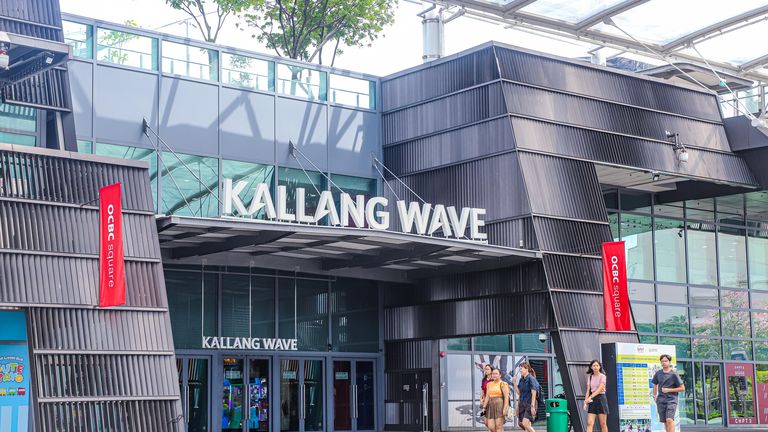 SINGAPORE, 10 NOVEMBER 2023 – Kallang Alive Sport Management (KASM) is pleased to announce the appointment of CapitaLand as its new retail operator for a term of six years, from 1 April 2024 to 31 March 2030. CapitaLand will manage the Kallang Wave Mall as well as other retail spaces located at the Singapore Sports Hub. The current operator is Stella Alpha who has managed the spaces since the Singapore Sports Hub opened in 2014.
Headquartered in Singapore, CapitaLand is one of Asia's largest diversified real estate groups with a strong network of over 70 malls in Singapore, China, Malaysia and Vietnam. From 1 April 2024, CapitaLand will partner KASM to oversee and manage the 41,000 square metres of commercial space at the Singapore Sports Hub. In addition, CapitaLand will introduce CapitaStar, Singapore's leading Media Release lifestyle and shopping rewards programme, and eCapitaVoucher at Kallang Wave Mall, and work with tenants and strategic partners to organise attractive mall programmes and activities for patrons.
Concurrently, CapitaLand will collaborate with KASM to review plans aimed at transforming patrons' experiences. This process involves refreshing the retail mix and offerings, reconfiguring spaces to enhance the overall ambience, and better integrating the retail areas with the surrounding precinct spaces. While this review and the proposed works will require time to complete, they will ultimately rejuvenate the lifestyle, dining and entertainment scene, complementing and elevating experiences for all patrons visiting the Singapore Sports Hub.
Quek Swee Kuan, Chief Executive Officer, KASM said, "We thank Stella Alpha for journeying with us and providing a platform for our next stage of growth. The Kallang Wave Mall is an important part of the Sports Hub experience and we look forward to working with CapitaLand to transform the retail experience. We want the Sports Hub to become an exciting lifestyle precinct, attracting both Singaporeans and tourists to visit the Sports Hub all year round."
Mr Chris Chong, Chief Executive Officer of Retail & Workspace (Singapore & Malaysia), CapitaLand Investment, said: "As Singapore's largest mall operator, we offer our best-in-class retail operating platform to elevate the vibrancy of the retail spaces at the Singapore Sports Hub. We are pleased to partner KASM to support their envisioned transformation of the Hub and the wider Kallang precinct as the preferred lifestyle and entertainment hub for locals and tourists alike."
Since taking over management of the Singapore Sports Hub, the KASM team has embraced as its core vision, the establishment of Kallang Alive and Singapore Sports Hub as the leading sports, entertainment and lifestyle destination in Asia. A core part of the KASM team's strategy has been to dynamically pivot to actively and thoughtfully curate a line-up of bespoke experiences. These experiences would span world-class marquee events, international sports tournaments and community-centric activities catering to Singaporeans and the regional market alike, with the view to bringing Kallang alive. The appointment of CapitaLand as the new retail operator for the Singapore Sports Hub complements this strategy and adds a new dimension to the bespoke experiences patrons can anticipate.
Source: CAPITALAND