Companies news
La Petite Boutique becomes LPB Market and opens a second shop in Singapore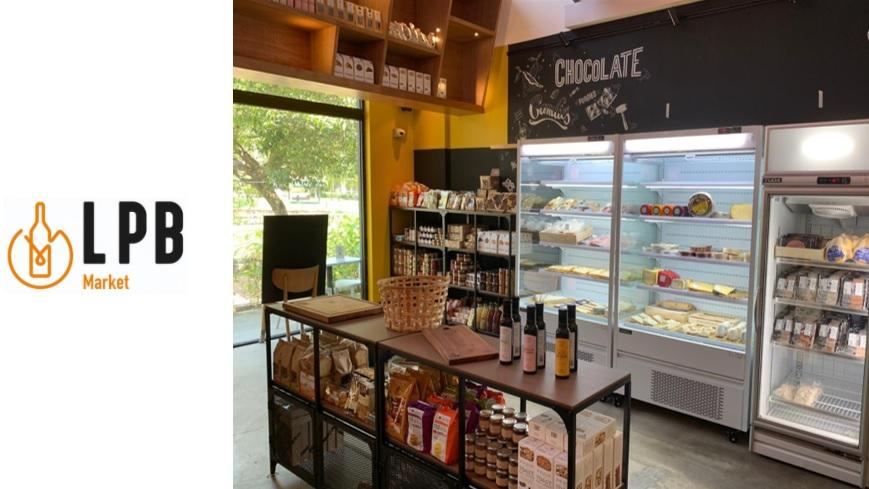 La Petite Boutique has changed its name to LPB Market and has opened its second shop within Kingdom Of Belgians restaurant on Robertson Quay!
Formerly known as La Petite Boutique, LPB Market follows their current expansion into local and international markets.
The rebranding to LPB Market is a major step in the history of the company
La Petite Boutique is changing its name to LPB Market as well as release a new logo and website redesign. This name change is part of their strategy targeted to emphasize the strength of their expertise, their local and global growth and their commitment to better serving their clients. The new logo is meaningful, and it superbly welcomes this new chapter of adventure. An adventure full of passion, dream and friendship.
"What a long and beautiful way we have come! We are very proud of it and we think our rebranding represents where the company is going, and where it has been. As you can see, the new logo is a wheel of cheese and a bottle of wine. It symbolises our main and historical products and also a circle which represents the importance of ties between people within a community, and more generally - the friendship and the conviviality. " says Morgane Foucaud, on of the Founders and the Managing Director of the company.
New shop opening at Robertson Quay
After 7 years of successful business and becoming a Singapore institution for all cheese lovers, LPB has decided to expand! They announce the opening of their new store within Chef's Emmanuel Stroobant Kingdom Of Belgians restaurant in the very center of the city!
Located within the popular Belgian Bistro, LPB Market partners to bring a new retail and French grocery experience to the Robertson Quay precint and CBD fringe.
The gourmet corner from LPB Market features a rotating selection of more than 50 different types of artisanal cheeses along with other quality products, including charcuterie, fresh dairies and meat, and award-wining wines. Opened from 10am to 10pm, there will be also a specialist from LPB Market on site between 10am and 5pm to assist customers with their retail selections.
"When we first opened La Petite Boutique in a shophouse on Kensington Park Road in Serangoon Gardens, it was with the chief aim of showcasing high-quality food and wine products from our home country. Seven years on, with the opening of our newest concept, within Kingdom Of Belgians on Robertson Quay, we are delighted at the prospect of being able to reach out more consumers in the city area" shares Morgane Foucaud, Owner of LPB Market.
About LPB Market
LPB Market (formerly known as La Petite Boutique) is a fine grocery shop that offers a large range of cheese, cold cuts, wines, meat, seafood, bread and groceries from European farms and local sources. Online shopping is available on https://petiteboutique-sg.com/ . We deliver island wide.
LPB Market at Serangoon Gardens
4 Kensington Park Road Singapore, Singapore 557256
LPB Market at Kingdom Of Belgians – Robertson Quay
8 Rodyk Street, #01-05/06, Singapore 238216