Companies news
Lazuli for Business : bring spaces to life with Art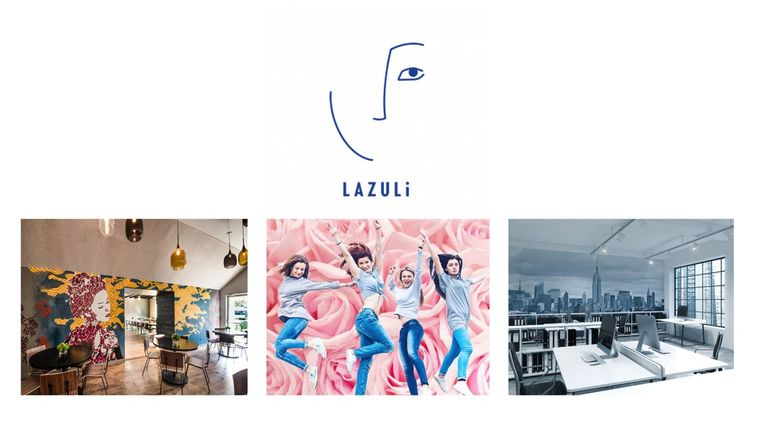 Be original, be bold and be innovative. Show off your company's personality with Art.
Make a great first impression with a floor to ceiling mural featuring your business' brand, mission and values, whether it's a workspace, a store, a restaurant or an event.

Breathe fresh energy into your spaces with a personalized, eye-catching mural and transform any space into an inspirational hub. Naturally enhancing your team's levels of productivity and creativity, your clients will be equally impressed to discover your attention to detail is written on the walls. From offices and retail spaces to restaurants, hotels and events, aesthetics plays a key role in your business model, and Art can help boost business. Wall art as a social media-worthy photo has been embraced by retailers, corporates and restaurants around the world as a marketing opportunity.
Bring workspaces to life with Lazuli for corporate spaces

Paint and neutral wallpaper can only take your business so far, Lazuli murals bring life to a workplace that has already brought your vision to life. This will not only be a step in the right direction for your workspace and employee productivity; this plays to the customer's need for aesthetics.
Murals can reflect the culture in an image or in a collage of colleagues. They are the perfect finishing touch to any room of your workspace. Whether the room is mainly used by employees or clients, Art can be the perfect way to showcase your company's values and inject creativity into the rest of the office.

High resolution photograph, illustration, painting, there are endless possibilities to transform your office into a show stopper everyone will be talking about! With our team here to help you with all your needs, we are certain you will be delighted with your makeover. Let us help create art to compliment your corporate design for a :
Reception area
Conference room
Common area
Flexible work space
Positive work environment
The perfect backdrop for all-star stores with Lazuli murals for retail spaces

Shopping is no longer only about the product being purchased, but rather about an entire experience. The key to creating a memorable shopping experience lies in the details beyond your product or service offerings. Providing your customer with a universe filled with interactive touch-points is the essence of the experiential shopping experience, and Lazuli wall art holds the keys to your store's goals in just this regard.
A mural adds interest to a space while not taking away from the product. Art can help create the customer journey through the store. This can also be the perfect platform for advertisement. We can help with :
Themed stores - Murals for retail spaces speak directly to this market.
Personalized advertisement - Seeing a product in action helps the customer see how they can benefit from your product.
Shoutout sales - When sales happen, you want everyone to know about them
Dress to impress with Lazuli wall Art for Restaurants and Bars

While your customer's attention is focused on food choices, keep in mind that every feast begins with the eyes. Elevate your restaurant's dining experience by adding ambiance with a whimsical wall mural that speaks to the senses.
Decor plays a huge role in a restaurant style. Murals are easily the focal point of a restaurant as they showcase the identity and the story of a restaurant's roots or history. They can be informative by serving as giant menus or simply decorative, but they are always exciting, and very artistic! In the age of Instagram, murals take on a new meaning.
Leverage your events with Lazuli

Event dressing is a must for facilitating a memorable guest experience; however, if executed with cutting-edge creativity, it can also inspire your attendees to take actions, like engaging with a new product or sharing compelling photos to their social media networks to help spread the buzz.
We propose a broad-range of artists, graphic design and installation services to ensure your wall coverings yield the most effective results possible.
From product knowledge displays to social-savvy flower walls, we've got you covered from more than just the ceiling to floor.
A Commitment To Quality : Prepare to Be Inspired with Lazuli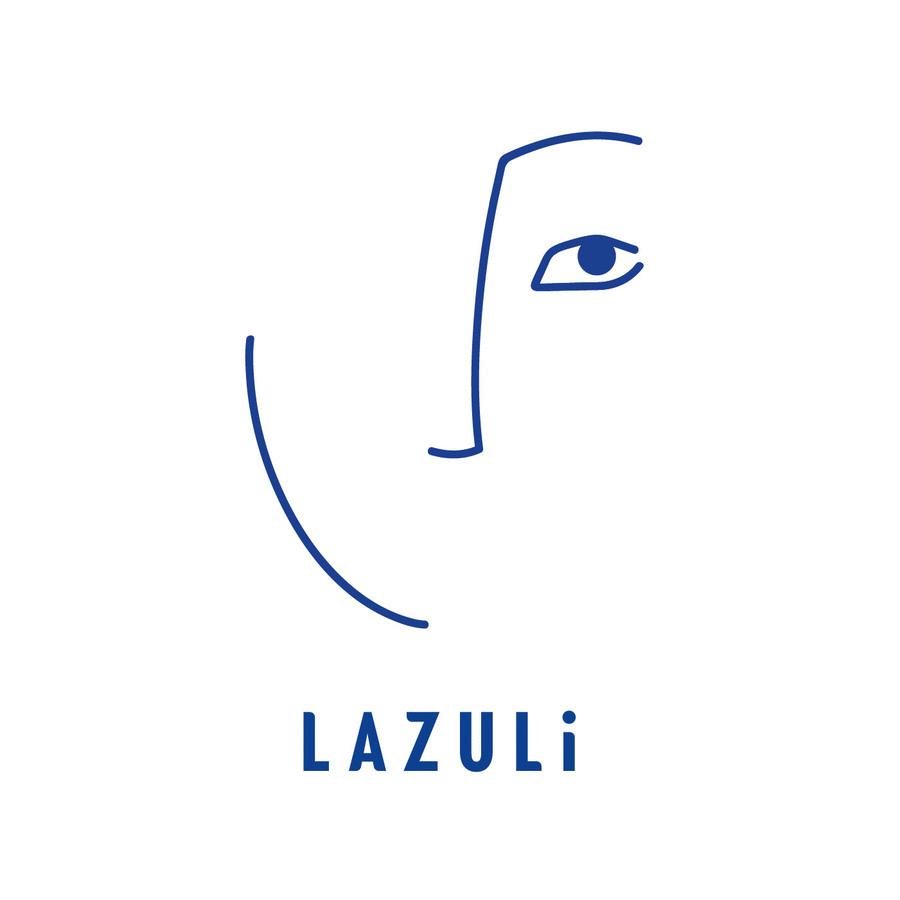 We pride ourselves in providing personalised and thorough customer service. We know how important it is in keeping consistency and detail with every project you are working on and we take that commitment very seriously.
Customers want you to make the journey to your business worth the trip, so make it something they can talk about. They are not just coming to consume; they are coming for an experience, so make it as sensorial as you can.
Choose an existing design, or ask us to design a custom one, and we'll create a mural for you. We'll give your walls a voice! During the whole process, we'll be here to advise you and find with you the best solutions and the best prices.
Whatever is your project, we can help you bring it to life... Showcase Canvas, wallpapers, murals, high resolution photograph, illustration, painting, etc.
For more information, visit www.lazuli.art or send us an email at contact(@)lazuli.art