Companies news
LYS ENERGY GROUP OBTAINS S$14 MILLION GREEN LOAN FROM UOB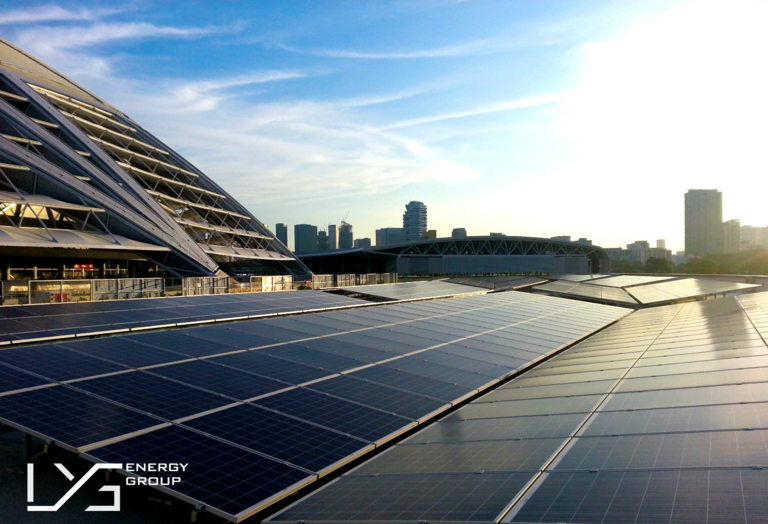 LYS Energy Group (LYS), the leading Singapore home-grown Solar Independent Power Producer (IPP), has received a S$14 million green loan from United Overseas Bank (UOB).
The loan is issued under the UOB's Green Infrastructure Framework as part of the Bank's U-Solar programme, the first solar industry ecosystem in Asia to power the development and adoption of renewable energy across Southeast Asia (SEA).
The loan will be used to finance LYS' solar energy assets in Singapore and to support the Group's expansion as it seeks to drive the adoption of clean energy in the commercial and industrial sector across the region.
Corporate sector leaders are increasingly prioritizing the need for responsible and sustainable business practices. This has also brought about a surge in the demand for clean energy in Singapore and in SEA. LYS' efforts to promote the use of clean energy are in line with that of the Singapore Government's push to scale-up the use of renewable energy, including solar deployment, in its power sector.
LYS has deployed more than 50MWp of high-performance solar photovoltaic (PV) systems, with a pipeline of more than 500MWp in Singapore and South East Asia. It is one of the fastest-growing clean energy producers and endto- end solutions providers, with a five-star portfolio of commercial and industrial projects and customers across diversified and multiple industries. These comprise energy-intensive industries such as aerospace, electronics, food and beverage, logistics, manufacturing, pharmaceutical and real estate.
Mr. Lionel Steinitz, Founder and Chief Executive Officer of LYS Energy Group, said:
"LYS Energy Group is delighted to be partnering with a committed and forward-thinking financial institution such as UOB to play our respective roles in the transition to a decarbonized economy and to increase our involvement in the clean energy sector.
The COVID-19 pandemic, with its sudden outbreak and its ferocity, forces us to realize how fragile we are as human beings are. While the sanitary crisis and climate change are two separate problems, I trust that the post pandemic era that will open on the observation that our environment is also very delicate and require a subtle balance with global economic activity.
LYS Energy, the group that I founded in 2012, and now part of Langa International, has been a pioneer in rolling-out distributed solar solutions and a key figure of renewables in South East Asia. Our holistic approach to sustainable development, through GHG emissions measuring and reporting, carbon footprint reduction and offsetting, has grant us the praise of our clients, appreciative of the innovative solutions that we tailored for them.
Following the entry of the French Sovereign Wealth Fund in our group (Banque Publique d'Investissement or BPIfrance), this green loan marks another important milestone for LYS Energy in our journey to bolster the adoption of a low-carbon energy path in Singapore and SEA. Further, it acknowledges our company's dynamic and robust business solutions, combined with a solid technical expertise to innovate and deploy high quality solar PV systems. UOB's support will help to accelerate our company's expansion and enable us to promote the adoption of renewable energy across the region."
Mr. Eric Tham, Head of Group Commercial Banking, UOB, said:
"Through our U-Solar programme, UOB has been working actively with our clients, including LYS Energy Group, to accelerate the use of solar energy in Singapore and across the region. Our support of LYS is another example of how we can all work together to contribute to the long-term economic, social and environmental well-being of our community. We hope that such collective efforts also help in encouraging more companies to make the switch to renewable energy sources such as solar power, as we focus on building a more sustainable future."