Companies news
Maison 21G Paris Opens New Breakthrough Perfumery Flagship Store At Prestigious Mall Takashimaya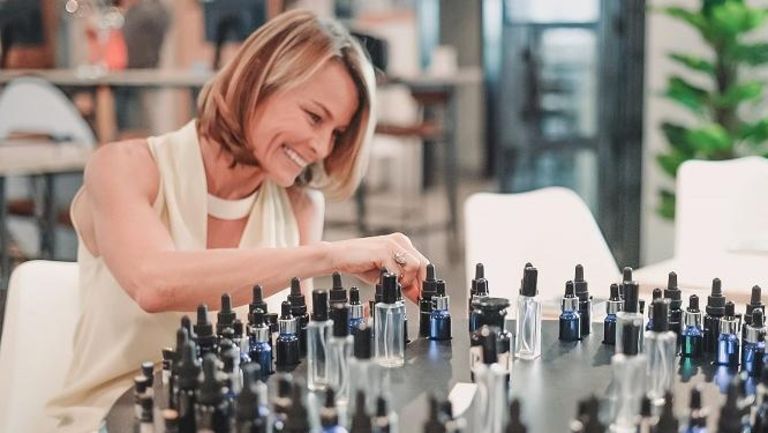 Innovation, experimentation, and personalisation forms the core of Maison 21G Paris - the avant-garde Parisian perfumery empowering everyone to craft their own signature perfume in total freedom.

Maison21G Paris is proud to announce its opening at the iconic mall of Ngee Ann City, bringing their beautiful range of bespoke scented products for you and your home, and their private experiential creative workshops to Singapore's most luxury shopping environment.

The Maison's unique and experiential Touchless Scent Bars - which allow shoppers to experience the discovery of 35 iconic scents in an inventive and fully COVID-secure manner - demonstrates the sense of innovation that is woven into the DNA of the brand. Your shopping experience will be heightened to the next level and their expert Scent designers will guide you through the creation of the scent of your soul (said to weigh 21Grams) with attention, enthusiasm, and care.

There is much excitement surrounding this opening, as they will introduce in exclusivity their new Black Collection to the world, featuring the Maison's latest signature essences crafted from the world's rarest and most sought-after natural essences. Blended with unique captive molecules and designed by the industry's most respected and talented French noses, The Black Collection's range of 12 scents is as priceless as it is outstanding and inimitable.

Maison 21G, created in 2020, arose from Johanna Monange's passion and 20 years of experience working alongside renowned brands and perfumers. She was exhausted from watching this beautiful industry losing its soul and settling for one-size-fits-all scents, with less and less quality and character across the board. So for the first time in perfumery, she decided to break convention by putting you in direct contact with Haute Couture natural essences. You are now empowered to blend your very own perfume, using only clean, vegan and sustainable products, healthy for your skin and your mood. All the bottles are also refillable and their packaging is plastic free.

Welcome to Maison21G new flagship store at Tagashimaya, shopping mall, 391 Orchard Road, #B1-31A: an avant-garde scent designer community where the secrets of Haute Perfumery and Creation await your discovery.

Source: LinkedIn