Companies news
MAS to pilot project in financial asset tokenisation: DPM Heng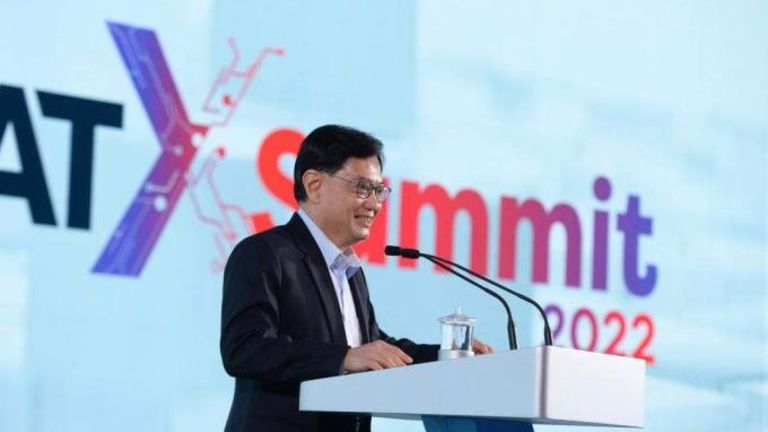 The Monetary Authority of Singapore (MAS) will pilot an industry project to explore tokenisation of financial assets and develop finance infrastructure, signalling that while the crypto asset space is highly risky, it should be approached with an open mind, Deputy Prime Minister Heng Swee Keat said on Tuesday (May 31).
"The way to approach Web 3.0 is to keep an open mind," said Heng. "We must pierce through both the hubris and the veil of suspicion, to understand the potentially transformative underlying technologies. Let us not throw out the baby with the bath water."
DPM Heng was speaking at the opening of the Asia Tech x Singapore Summit 2022, a regional technology-focused conference.
The programme, known as Project Guardian, will be a collaborative effort by MAS and industry players, with the first industry pilot set to explore potential DeFi applications in wholesale funding markets.
The pilot will be led by DBS, JPMorgan and Marketnode, a digital markets infrastructure operator that is a joint venture between Singapore Exchange and Temasek. The project will create a permissioned liquidity pool comprising tokenised bonds and deposits. It aims to carry out secured borrowing and lending on a public blockchain-based network through execution of smart contracts.
"This pilot is also pivotal as it furthers efforts to innovate, advance and scale institutional financial applications on blockchain and their interoperability across different blockchain networks with the long-established rails of the existing financial markets. We believe that these early explorations in DeFi solutions will ensure the competitiveness and relevance of Singapore as a cutting edge financial centre," said DBS's group head of planning and strategy Han Kwee Juan.
PHOTO: ASIA TECH X SINGAPORE 2022
SOURCE: BT