Corporate social responsibility
MAS to scale up investment in climate transition programme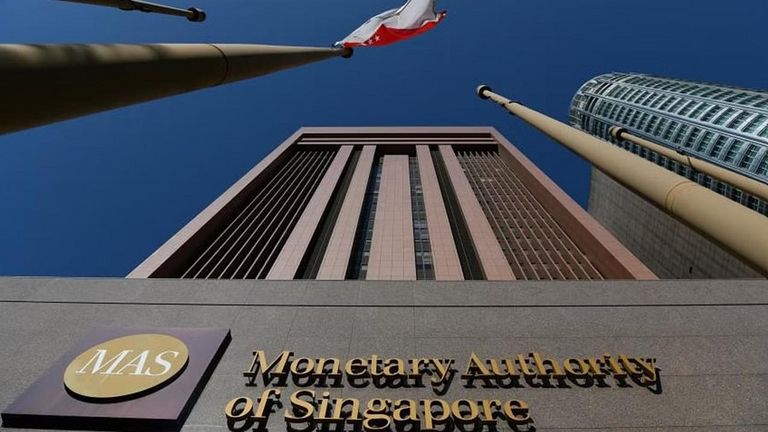 SINGAPORE – Singapore's central bank has allocated about 2 per cent of its portfolio, or slightly over $8 billion, to a climate transition programme that it plans to beef up.
The Monetary Authority of Singapore's (MAS) approach to climate portfolio actions is to start small, learn fast and scale up as new data provides greater clarity, said managing director Ravi Menon, who explained how MAS is safeguarding the official foreign reserves against climate risk.
MAS has tilted part of its equities portfolio towards less carbon-intensive companies that are more aligned with a low-carbon transition, rather than by excluding entire carbon-intensive sectors.
"This approach strikes a balance between reducing the portfolio's carbon intensity while continuing to support companies which are transitioning to lower carbon intensity," said Mr Menon at MAS' biannual macroeconomic review on Wednesday.
MAS will scale up its climate transition programme as it gains confidence in the effectiveness of the climate indices it has used to tilt the equities portfolio, he added.
In 2021, the central bank developed and published a climate risk management strategy to make its investments more climate resilient.
This included an analysis of the possible impact of climate change on its long-term investment returns under various scenarios.
These scenarios have helped MAS to think of investment actions that could protect the portfolio from large, volatile shifts in asset prices, said Mr Menon.
MAS' climate transition programme is among the steps it is taking to reduce the carbon intensity of its equities portfolio by up to 50 per cent by FY2030.
In a sustainability report released on Wednesday, it said it has initiated a small allocation to two equities climate indices.
It intends to scale up the programme over time, guided by new data and climate signposts, so that it is positioned to transition correctly. Based on its pilot, it might eventually land on one or two climate indices for the long term.
"MAS is developing strategies to align the rest of the investment portfolio with the climate transition pathway, with corporate bonds as the next focus," it said.
Mr Menon said that going forward, MAS aims to better understand how the indices' scoring methodologies fare as indicators of actual company actions, and how these actions in turn translate into climate risk reduction and financial market pricing.
It will also examine how active managers calibrate their investment process when their performance is measured against a climate index, instead of a conventional market capitalisation-weighted index.
SOURCE: THE STRAITS TIMES