Event report
Meet The CEO #27 CHANEL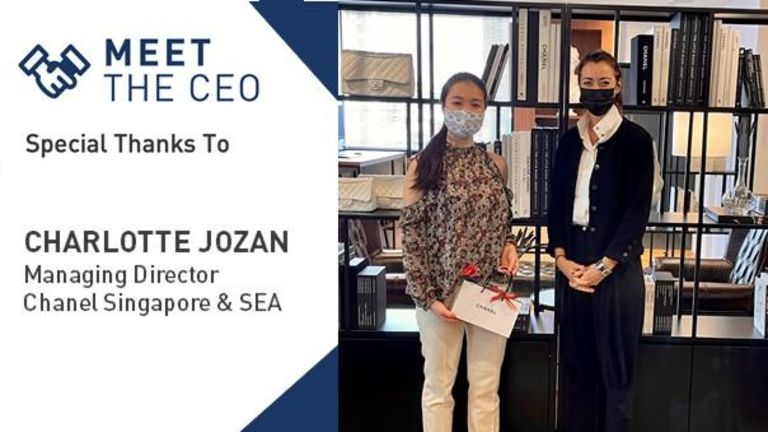 Thank you Charlotte Jozan, Managing Director at Chanel Singapore & SEA, for leading our January 2022 session of Meet The CEO. Charlotte met with 6 start-ups & SMEs selected according to her business relevance over an afternoon of 30-minute 1-to-1 meetings.
Thank you Charlotte for selecting these start-ups, entrepreneurs and SMEs and giving them the opportunity to meet with you and introduce their business:
DIGITAL CONTENT TECHNOLOGIES - Laurent Fabry, Managing Director
WISH PARIS PTE LTD - Aurelie Nataf, Founder
PARCOME PARIS - Evelyne Vu, Business Development Manager APAC
TEAMWORK - Germain Chapart, CO-CEO SINGAPORE
SING'THEATRE - Nathalie Ribette, Artistic and Executive Director
ADR - Thibaut Jossaume, Partner
With special thanks to our Series Partner, WeLinkTalent | Recruitment Innovation, sponsor of one of our dedicated French Chamber of Commerce in Singapore's Startups and Entrepreneurs programmes to encourage innovation and cultivate entrepreneurial spirit within the business community.
***
Meet The CEO is a monthly initiative of the French Chamber in Singapore that provides opportunities for start-ups and SMEs to connect with a CEO of a large company. Find out more here about our Startup and Entrepreneurs Program, please email Amelie Poumaer or visit https://bit.ly/3HjbKaK