Companies news
Metaverse Marketing Strategy: All You Need to Know!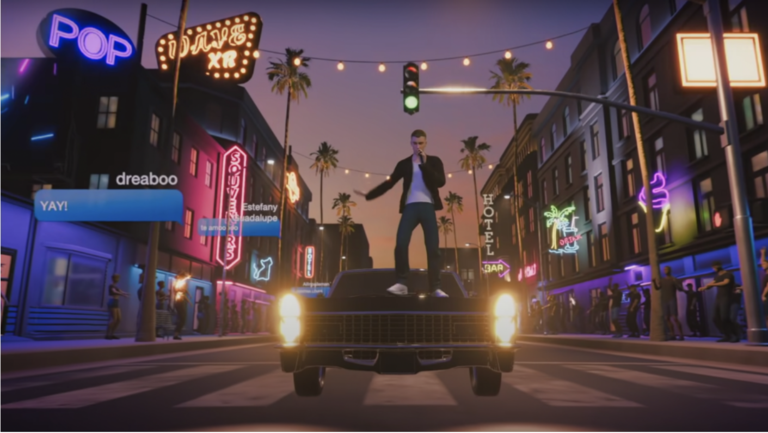 Imagine one day, in just a few clicks, you could change your hairstyle and outfit, teleport to your favorite artist's music concert arena, or meet your friends from your bedroom. The Oasis of "Ready Player One" used to be a fantastical dream that only existed in our imagination. Is the Metaverse still a possibility or an authentic & new avenue for the marketing and advertising community?
Here are some of the latest metaverse development by tech giants and global brands.
Meta announced the hiring of 10,000 new employees to build its virtual-reality universe.
Disney appointed an executive to oversee its metaverse strategy.
What is "Metaverse" and how does it relate to advertising?
Virtual worlds, augmented reality, and the Internet make up the Metaverse. It's a virtual shared sphere generated by virtually enhanced physical reality, where everyone will have their avatar to play, create, explore or socialize in a virtual 3D experience.
"Metaverse" is not a new term created by the Meta Platform. It first appeared in Neal Stephenson's 1992 science-fiction novel "Snow Crash," which describes an imaginary world with humans as avatars interacting in a 3D environment to escape a dystopian reality. It would not be surprising if the Metaverse becomes our next future, with all the accelerated digital transformation, such as 5G, artificial intelligence, cryptocurrencies developing over the past decade.
According to Epic Games Inc. CEO Tim Sweeney, the Metaverse has the potential to become a multitrillion-dollar part of the global economy in the following decades, open to all businesses and brands.
Looking back to Q1 2021, the VR headset developed by the Meta platform, the Oculus Quest 2, has been recorded to have a cumulative 4.6 million shipment record for any single model. If the "Metaverse" grows exponentially in the new era, it certainly will be one of the main future playgrounds for the digital advertising industry. "Meta Ads" is likely to draw higher engagement from the audiences, due to its fully immersive digital experience.
What are the marketing opportunities for brands in the Metaverse?
Virtual reality will be a medium to create, explore, identify, express, connect, and socialize, transforming business and marketing mindset.
In 2021, brands globally, experimented with virtual and augmented marketing campaigns, from digital clothes, concerts, showrooms, and collectibles. Big brands like Walmart, Nike, Disney, Microsoft, and Facebook are creating virtual communities, content, assets, fashion, art, experiences, and worlds. Our physical world and virtual realms may co-exist within a new economy, environment, currency, and behaviors.
Imagine it as a new billboard ad for marketers—storytelling without boundaries. Here are some latest examples of how brands are entering the metaverse.
1. Virtual World: Digital 3D Showroom
"Nikeland" built up by Nike x Roblox
By the end of 2021, Nike has announced a new project called "Nikeland", a virtual world created on Roblox's online gaming platform. The globe includes Nike buildings, fields, arenas, sports venues for players to compete in sporting mini-games. There is also a digital showroom for users to dress their avatar in Nike items and check the latest Nike real-life collection. "Digital is increasingly becoming a part of everyone's shopping journey, and we are well-positioned to reach our vision of a 40%-owned digital business by fiscal 2025," CFO Matt Friend said.
Question for brands to consider: How to buy Digital Land in the Metaverse and build a 3D showroom?
2. Massive Interactive Live Event: Fashion Exhibition, Virtual Music Show
Massive interactive live events/experiences (MILEs) are composed of interactive elements such as VR, gaming, live shows, etc, which offer an immersive medium for people to connect & boost engagement.
The Gucci Garden was a 2 weeks virtual collection exhibition on the Roblox platform, which garnered more than 19 million visitors. The Collector's Room allows users to collect limited Gucci items, then for them to showcase Gucci's signature collection as an avatar's fashion outfit in the Metaverse.
Besides the brand's activities, celebrities have also started to get into the pool of the virtual world.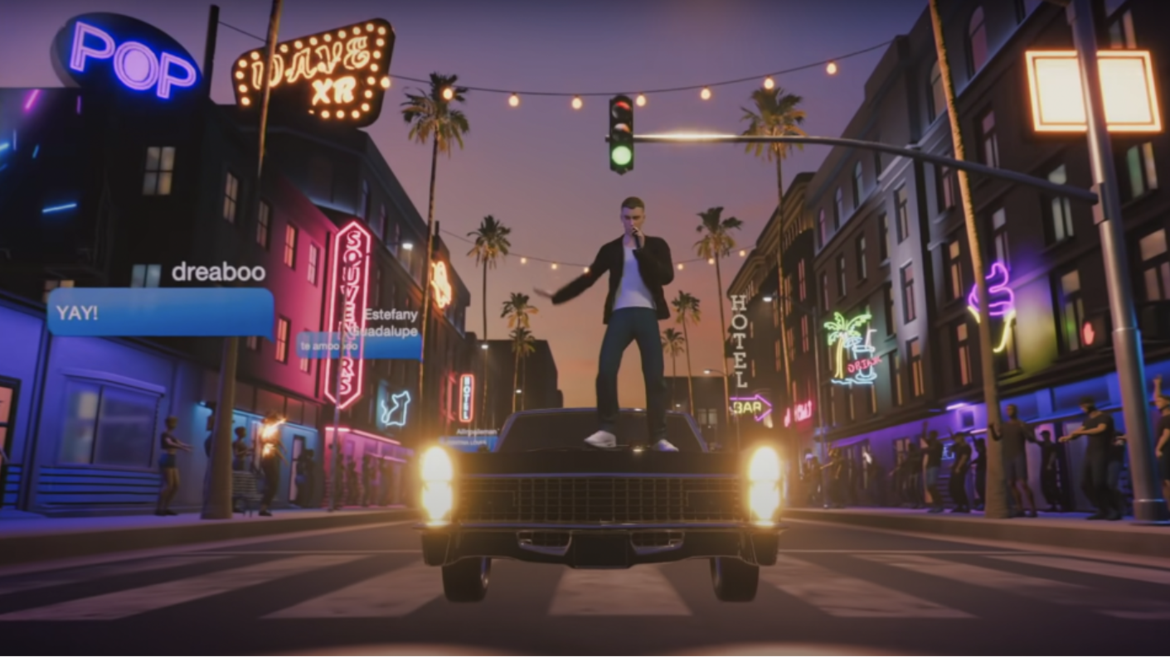 In Nov 2021, Justine Bieber activated his first immersive and interactive live show as an avatar performing the Metaverse. It allows the audience to interact with the star with digital reactions, such as likes, supportive emojis, etc.
Question for brands to consider: Should we get involved in social VR early to let us take full advantage of the metaverse's capabilities?
3. The New Meta-influencer: Avatar Models for Brands
The goal of influencer marketing in the metaverse is purpose-driven and community-led, it is vital in engaging consumers in the metacommunities.
Fashion brands like Prada, Puma, and Yoox create their avatar models. Last year, Yoox launched its new avatar model, Daisy, on Instagram. To make clothes feel "more familiar and personal" to their fans, Daisy was created with features collected from Yoox user data and customer preference. Prada also collaborated with Lil Miquela, the virtual influencer created by LA-based Brud. Lil took over Prada's Instagram account at Milan Fashion Week for Autumn/Winter 2018 to upload backstage videos and images.
4. Virtual Display: In-game Advertising
Brands have also moved from real-world outdoor advertising into in-game virtual billboards in sports or other event venues. By going beyond billboards, brands nowadays can also set up digital booths with customer service catering in one of those digital events/exhibitions.
5. Brand Assets: Digital Collectibles/Virtual goods/NFT
NFTs and the metaverse are interconnected. In the metaverse, users can showcase and trade digital forms of art and property using blockchain-backed NFTs, which makes the metaverse a new marketing dimension for brands to develop their digital assets.
Coca-Cola announced its first series of Ethereum-based NFT loot boxes, including a metallic red bubble jacket wearable inspired by its old delivery uniforms. There are also digital versions of Coca-Cola's old trading cards and some classic signature packages from Coca-Cola. The company has also created avatars and other virtual content, such as a pixelated version of Coke's traditional 1956 vending machine.
6. Virtual Branded Characters
Some brands have also built branded characters and online events in games to interact closely with their fans.
For example, in the game "Animal Crossing," Sentosa Development Corporation created a Sentosa Island and invited the fans to interact. Food Delivery service company "Deliveroo" delivered virtual treats in-game, together with the promo codes to order food in real life.
Key ingredients for brands to enter Metaverse
The essential question is: Is the Metaverse for all brands? The first to join the virtual realm will be brands and industries founded around true lifestyle engagement. For instance, automotive, luxury, f&b, travel, hospitality, real estate, and airlines will more likely evolve. Here are a few key components for brands to consider before tapping into the Metaverse.
The first movers: brands built with solid digital foundations or familiar with audience work, data, social, and eCommerce applications.
Gen Z & millennials in mind: leverage AR & VR ads for the visual generation.
Solid community: the virtual realm is community-driven, which is best for brands with an active, passionate, close-knit, and repeating audience.
Learn from creators & top NFTs: they lead the way into the Metaverse through different innovative approaches compared to traditional brands.
Partnerships: cross-brand collaborations or influencers partnerships.
What should brands be aware of when diving into the Metaverse?
When brands dive into Metaverse marketing, several things need to be mindful of. The brand needs to find a way to protect its image and reputation. Since in the Metaverse, everyone can access the platform and do whatever they want. Any instant digital crisis may happen when scammers or hackers appear on the platform. In addition, data privacy and security are also a challenge to brands. With this new technology developed, more new security measures need to be implemented and evolved in case of any leaking of company data. Finally, brands and content creators should also anticipate new measurements against Copywrite issue of digital assets.
Would you like to know about the Metaverse? Please visit here for more information.