My French Concession, a newly registered social enterprise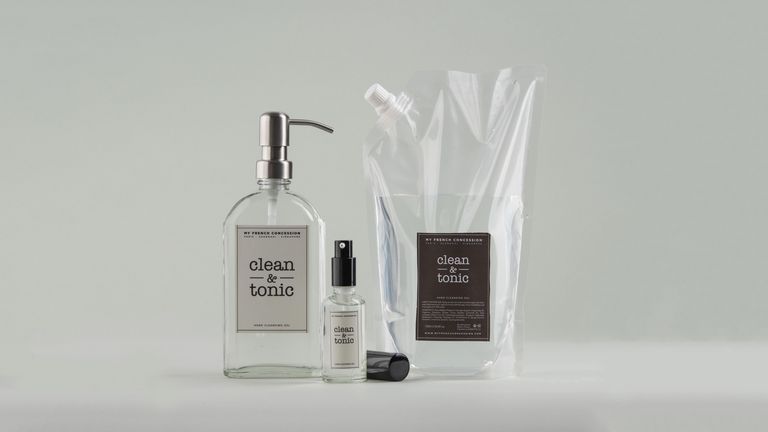 The vision for My French Concession is to integrate environmental and social aspects into their business operations. They are committed towards a more sustainable world, making efforts wherever they can to make a positive impact. They understand that every small gesture counts. The founder of My French Concession, Solveig de Fontgalland, says "We desire to be in tune with the times, to listen to the world around and take small actions wherever we can to make a difference." The company partners with APSN (Association for Persons with Special Needs) for the bottling, labelling and packaging of their products. Hence, through their continuous efforts, My French Concession is now a registered social enterprise member of raiSE (Singapore Centre for Social Enterprise).
Hand Sanitiser Case Study
To ensure the best quality and keeping the origins of French perfumery, they work with a French perfumer in Grasse countryside to develop exclusive fragrances for My French Concession. Solveig revealed "we are passionate about this as this help support the Grasse perfume industry and small French laboratories while producing exquisite fragrance without compromising on quality – sourcing only the finest raw ingredients locally from Grasse."
Even though they have to import the French perfume concentrate from Grasse, they still try to limit their carbon foot print. Hence, they work with a local Singaporean laboratory to develop the non-drying formulations of their hand sanitisers infused with the perfume imported from Southern France. Hence, for every 0.5 kg of imported perfume concentrate, they can produce 100 kgs of hand cleansing gel locally in Singapore.
In their efforts to be eco-conscious, they intentionally chose 350ml glass bottles (instead of cheaper plastic bottles) and 1000 ml refill pouches to house their formulations – as glass bottles are reusable, and refill pouches can refill the bottle up to approximately three times, in their efforts to further reduce waste. Constantly being mindful, they chose to work with smaller factories in central China, even though may not be the most economical option, to produce the glass bottles.
Solveig mentioned that "being socially responsible is also dear to our hearts, hence we have chosen to work with APSN (Association for Persons with Special Needs) for almost a year now. Our products are bottled, labelled and packaged by the wonderful team of APSN prior to being received by our customers." These are the little ways to contribute back to the local community wherever they can.