Companies news
Natixis CIB Celebrates its 40th Anniversary presence in Singapore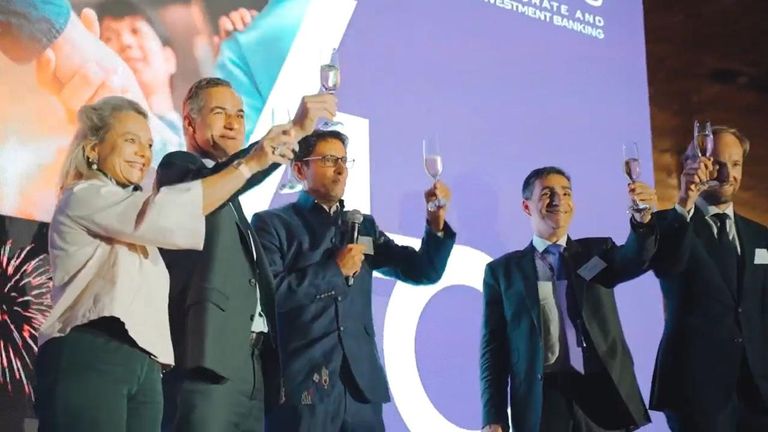 Congratulations to our Patron Member Natixis CIB for its 40th Anniversary in Singapore!
Natixis CIB held a celebratory get-together at the Singapore National Gallery to recognize the work of its teams and thank its clients and partners for their support through the years.
Ms. Anne Denis-Blanchardon, Deputy Head of Mission, French Embassy in Singapore, officiated the ceremony alongside Nicolas Namias Chief Executive Officer at Natixis, Mohamed Kallala, Co-Head of Corporate & Investment Banking and Member of Natixis' senior management committee Bruno Le Saint,CEO Natixis Corporate & Investment Bank – APAC and Sanjeev Kumar, Senior Country Manager, Singapore and Head of South East and South Asia CIB at Natixis.
Click here to find out more https://bit.ly/3V8bhPs
SOURCE: Natixis CIB