Companies news
Novade partners with Tiong Seng Contractors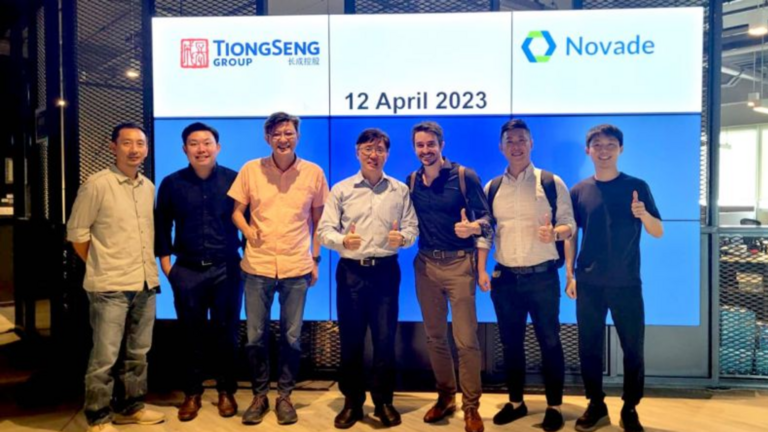 Novade is thrilled to announce the successful partnership with Tiong Seng Contractors (Pte) Ltd, a leading construction and civil engineering company in Singapore. Novade is proud to be a part of Tiong Seng's digitisation journey, enhancing their productivity, quality control, safety management, resource planning, and project tracking over the years. Leveraging their comprehensive construction management platform, they have digitised site operations, streamlined many processes, and made better-informed decisions with real-time data.

As the construction industry continues to evolve digitally, this partnership is proof that collaboration and innovation can drive productivity, reduce costs, and improve efficiency in the construction industry.

Today, there was an insightful meeting with Tiong Seng's team, led by Inn Poh Lim, to discuss ways to further support their digitalisation efforts. They are honoured to have this opportunity and are committed to continue working closely with Tiong Seng to identify new areas for digitisation and develop cutting-edge solutions that meet their evolving needs.

''We are confident that together we will continue to drive the digitisation of the construction industry and help companies achieve even greater success in the years ahead. ''
SOURCE : NOVADE