Companies news
Novade signs a Memorandum of Understanding (MOU) with Specialists Trade Alliance of Singapore (STAS)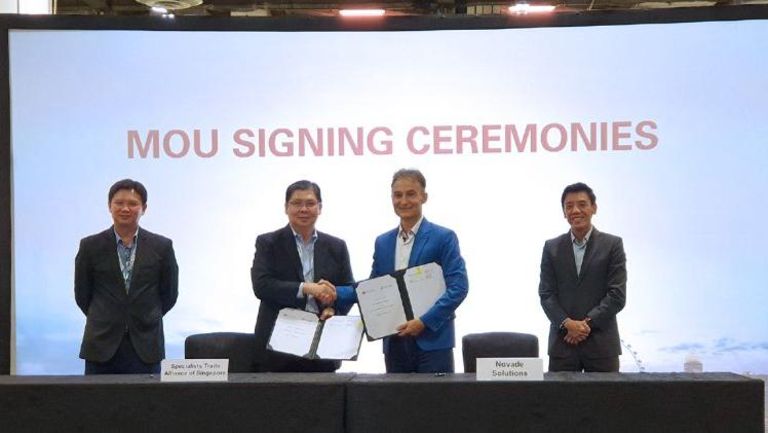 Novade has signed a Memorandum of Understanding (MOU) with Specialists Trade Alliance of Singapore (STAS).

The objective of this MOU is to promote the use of digital technology with STAS members. This agreement coincides with the launch of Novade Lite, a new application ideal for specialist contractors and designed to drive efficiencies and productivity in the field.

This agreement is also in line with Singapore overall strategic intent. As Singapore Minister Desmond Lee mentioned in his opening address at BEX Asia (Built Environment Xpo Asia) held during International Built Environment Week (IBEW) 2022, it is important for trade associations to take the lead and help companies especially SMEs to overcome digital barriers.

Novade would like to thank Enterprise Singapore and Building and Construction Authority for supporting and witnessing the signing.
SOURCE: Novade