Companies news
OVHcloud expands footprint in Singapore with its most sustainable data centre in Asia Pacific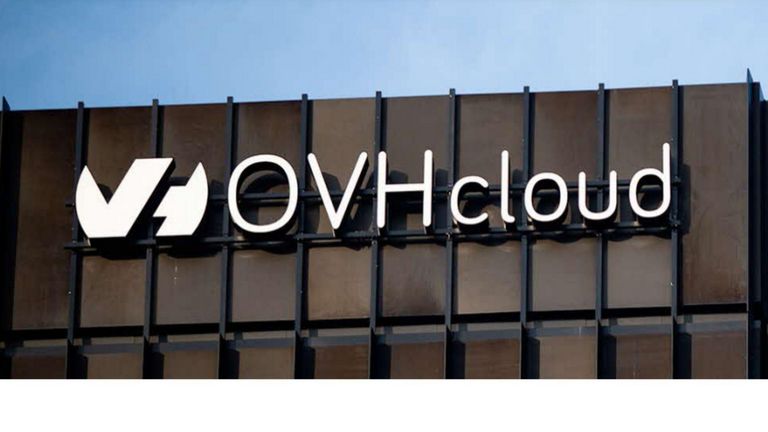 Singapore – 7 November 2023 – OVHcloud, the European cloud leader, today announced the launch of its second data centre in Singapore. Simultaneously marking the deployment of its most sustainable data centre in the Asia-Pacific region to date, the launch comes as part of OVHcloud's global strategic plan to establish 15 new sites by 2024. With its first data centre in Mumbai launched in March and an additional site to follow in Sydney next year, the expansion will boost regional availability of open, trusted and sovereign cloud solutions for customers to meet their increasing digital needs.
In fully deploying OVHcloud's most advanced water cooling technology, the newly launched data centre will set a new standard for eco-friendly data centres in Singapore, with best-inclass sustainability metrics with an even higher server density. This marks a pivotal development for the Republic, which lifted the data centre moratorium previously set in 2019 and has since introduced stricter criteria for new data centres to support a Power Usage Effectiveness (PUE) of 1.3 or better, in efforts to reduce carbon emissions as it scales emphasis on its digital economy.
"As the Asia-Pacific's foremost digital capital, Singapore remains a critical market for OVHcloud. There is a clear need for data centres, particularly sustainable ones, that can both lower the overall carbon footprint of digitalisation and support the compute needs of emerging technologies, like Generative AI, for Singapore to retain its position as a leading digital innovation hub. As a pioneer in water cooling technology for more than 20 years, we are confident in our ability to reliably meet customers' needs for sustainable cloud solutions as their digital needs evolve," said Michel Paulin, Chief Executive Officer, OVHcloud.
Leveraging two decades of industrial innovation with a view to resource efficiency, OVHcloud has continued to refine and deploy its proprietary water cooling technology at scale. A pioneer in optimising datacentre water consumption, OVHcloud's newest data centre will feature an integrated water cooling system that is built into a vertical rack designed to facilitate cooling at the server level, eliminating the need for air conditioning in server rooms, with significant benefits in costs and environmental impact. At the same time, the design will also allow precise and efficient cooling, so that it would only require a single glass of water to cool an OVHcloud server over a span of 10 hours when many servers on the market would need seven times more water.
These advancements have powered the Group to achieve exceptional sustainability standards, boasting a PUE as low as 1.29 and a WUE (Water Usage Effectiveness) of 0.30l/kWh, both significantly lower than the industry average. By manufacturing its own racks and servers, OVHcloud has established an integrated industrial model that enables a sustainable cloud by design, with a CUE (Carbon Usage Effectiveness) of 0.18. Specifically, these innovations represent new strides in OVHcloud's technological and industrial expertise, with adaptions of its infrastructure to operate sustainably in tropical conditions as well as temperate climates.
"Our latest data centres, coupled with enhanced compute and storage capabilities, will elevate our ability to provide customers in Singapore and the region with high-performance, sustainable cloud solutions that have optimised and predictable performance-price ratios to support their digital ambitions. For a truly data-secure ecosystem, this must also mean organisations in this region and beyond have the confidence to harness the cloud while maintaining control over their data, all within the framework of Asia's dynamic and evolving regulatory landscape," said Terry Maiolo, Vice President and General Manager, APAC, OVHcloud.
SOURCE: OVHcloud