Companies news
Parisian Proptech WeMaintain raises €30 million, moves beyond just up and down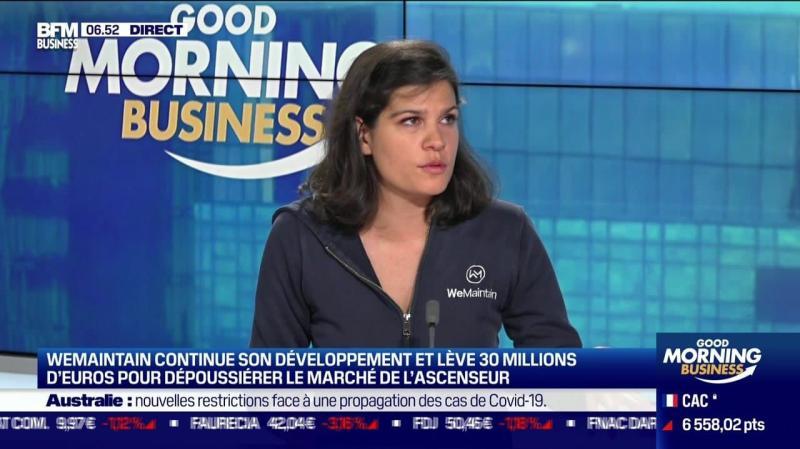 This article first appeared in Tech.Eu
Proptech WeMaintain has raised €30 million in a Series B round, with the ambition of becoming the go-to when it comes to critical building management systems. With the raise, WeMaintain is fueling international expansion, notably with a new office opening in Singapore. To date, the firm has raised €38.8 million.
Founded in late 2017 by Benoit Dupont, Jade Francine, and Tristan Foureur, WeMaintain originally started out as a lift and escalator management system. With the early 2021 acquisition of Shokly, a fire alarm maintenance and management platform, the startup is clearly expanding aspirations beyond just up and down.
The current flavour of WeMaintin offers building asset owners and operators a solution that improves building maintenance, efficiency, and occupant experience via IoT collected data. I.e. is this thing working properly, does it need servicing or does it not? Likewise, building managers gain insights into building usage and can adjust policies to incorporate cost-saving via the detailed analytics on offer.
Looking beyond their existing markets, WeMaintain has already struck a deal with Singapore public procurement platforms and will soon be opening an office there.
"This raise is a step towards realising our aim to expand globally, including Asia and North America and deliver smart buildings everywhere, using our end-to-end approach to shape the way people live and work," commented co-founder and CEO Benoît Dupont. "We combine hardware, software, and people and bring it to the heart of the built environment."
WeMaintain's Series B round was led by Eurazeo and saw new investors Red River West, BPIFrance Digital Ventures, and Swiss Immo Lab coming on board with unnamed existing investors also participating.
"WeMaintain has a solid team that we backed early. Their ambition and tenacity are bar none, and The Family is excited to support and see where Jade, Benoît, Tristan, and the team go from here," comments The Family CEO Alice Zagury.