Event report • Interview • Conference & Seminar
Past Event | A Conversation with Mr Nikhil Eapen, Chief Executive and Executive Director of StarHub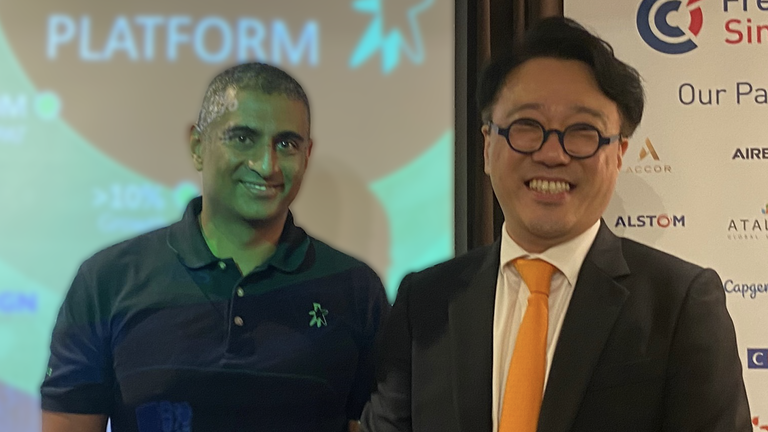 Thank you to Mr. Nikhil Eapen, Chief Executive and Executive Director of StarHub, and to Mr Joongshik Wang, Partner TMT Market at EY, for an engaging discussion with our members.
Mr. Nikhil Eapen provided insights into the past, present, and future of telecommunications, and discussed the StarHub transformation strategy, including the investments they are making in technology, network, and digital services, as well as innovative business solutions for customers. He also discussed StarHub's progress towards sustainability, engaging in a fruitful discussion with attendees about expanding product offerings, cyber security, leadership, and more.
This event was kindly hosted and supported by our series partner Schneider Electric.
For more information, please contact Lydia Fulton lfulton(@)fccsingapore.com