Event report
Past Event | Best HR practices when your HQ is in France: how to adjust and comply with Singapore environment?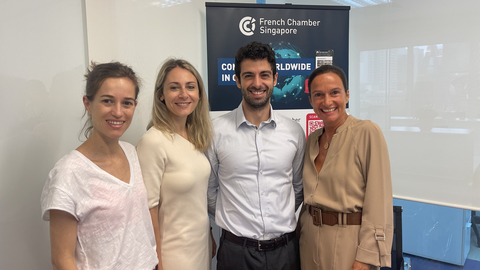 Thank you to our esteemed experts Anne de Roulhac, Head of French Desk at Fidinam, and Isabelle Larche, Managing Director at Timeo-Performance for leading a very fruitful breakfast committee meeting around HR best practices, differences, and synergies between Singapore and France.
The session covered several important topics, providing insights and fostering meaningful discussions among the participants.
Here is a summary of the key points discussed:
Recruitment

Different practices between FR & SG
Visa processes etc.

Onboarding

Local work practices (supporting documents)
Registration with local tax authorities and Central Provident Fund (+/- voluntary social contributions in Singapore and France)

Life at work

Differences, synergies of HR and Managerial practices between FR & SG
Employee motivation, engagement, development / training etc.
Employment benefits (housing allowances, share incentives plan, etc.)

Termination

Navigating between 2 extremes (France and Singapore labor laws)
(Un)fair employment practices – the local labour law vs best practices
Managing the impact of a termination (France vs Singapore)
Notification of termination to local tax authorities and Central Provident Fund (+/- adjustments of voluntary social contributions paid in Singapore and France)
Clearance for employees departing Singapore.
This event was supported by our Human Resources Committee Partner EHL.
For more information, please contact Agate Wack awack(@)fccsingapore.com
Access the Speakers' Presentation (MEMBER ONLY)