Event report
Past Event | CEO Club Roundtable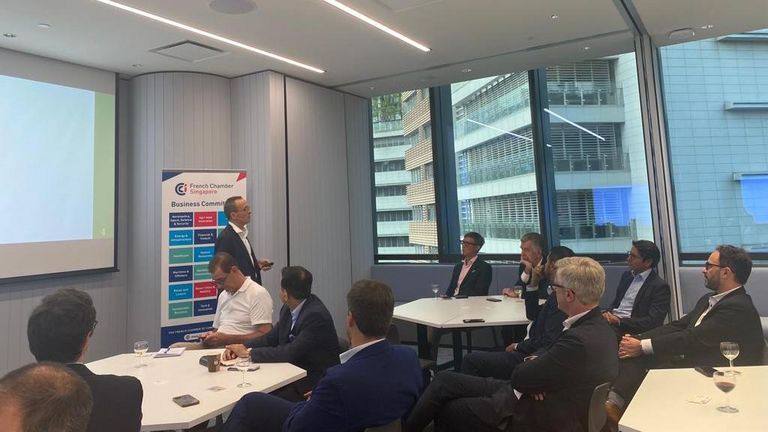 The French Chamber of Commerce organised the first session of the CEO Club Roundtable, followed by a networking drink. The event was a great success, bringing together top-level executives in a conducive environment for meaningful discussions and networking opportunities.
Our attendees were warmly welcomed by Thomas Baudlot, President of the French Chamber, and Abed Islam, Managing Director and Head of MNC Coverage - Asia Pacific Global Banking APAC at BNP Paribas, who delivered the Welcoming Remarks.
Thank you to our esteemed guest speaker, Hans Vriens from Vriens & Partners, for sharing his valuable insights on various crucial topics. Hans provided a comprehensive analysis of the impact of the strategic competition between China and the US on Southeast Asia. He also discussed the influence of the war in Ukraine on the region, the role of Europe, and the significance of the Association of Southeast Asian Nations (ASEAN). Additionally, Hans shed light on the unfolding energy transitions in Southeast Asia and examined the impact of relatively new governments in Malaysia and the Philippines, upcoming elections in Thailand and Indonesia, and the leadership transition in Cambodia.
This event was sponsored by BNP Paribas.
The exclusive series of CEO/VP/MD roundtables are designed to provide a unique platform for top-level executives to connect, learn, and exchange ideas with like-minded peers and to gain valuable insights into the latest economic, political and financial trends and best practices in their industries.
For further information, please feel free to contact Lydia Fulton at lfulton(@)fccsingapore.com.