Event report
PAST EVENT | CEO Tech Club - Sharing best practices on SaaS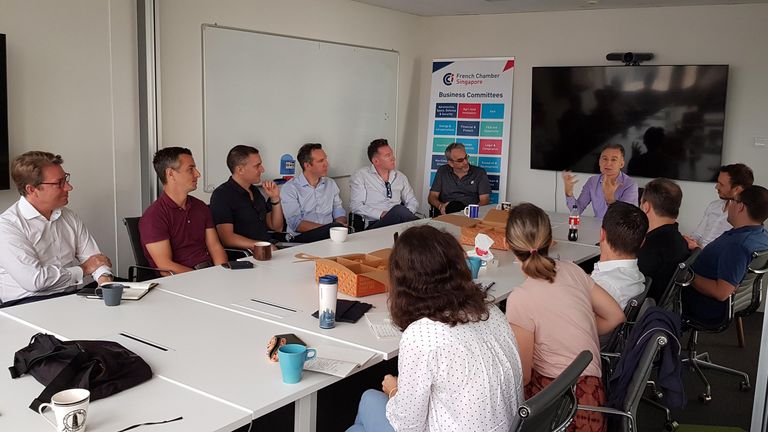 Thank you to Denis Branthonne, Founder & CEO at Novade, for hosting this CEO Tech club session focusing on SaaS (Software as a Service).
This interactive workshop enabled participants to share their own experience (success/failures) and get learnings from others to build their SaaS process in an efficient way.
The CEO Tech Club is an initiative from the French Chamber of Commerce in Singapore and co-presidents Eric Barbier -TripleA, JC Bouglé – FewStones, Denis Branthonne – Novade which gathers more than 50 French CEOs or Founders from the Tech Industry.
Special thanks to Denis for hosting this event in Novade headquarters.
For more information about The CEO Tech Club, please contact Alice Boulard aboulard(@)fccsingapore.com.