Event report
Past Event | Comment organiser votre retraite et votre succession en tant qu'expatrié à Singapour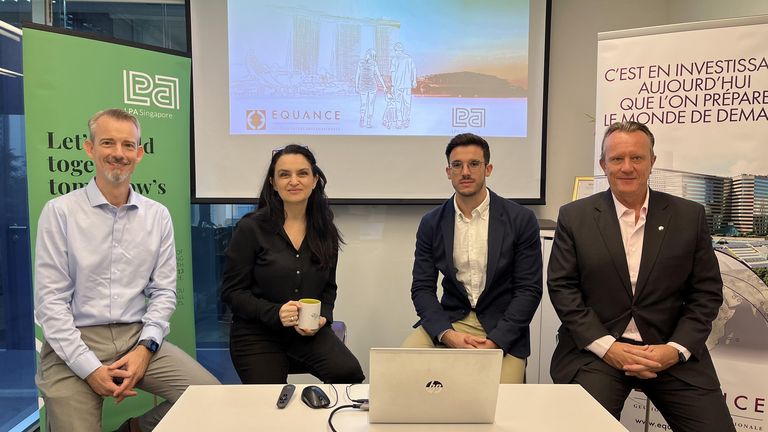 Un grand merci à nos intervenants Florent Houssais, Directeur du développement export, Equance, Pierre Jonquet, Responsable Equance Singapore, Sabrine Cazorla-Reverre, Of Counsel, LPA Singapore et Wolfram Günther, Of Counsel, LPA Singapore pour cette rencontre traitante les différentes options et stratégies disponibles afin d'organiser efficacement la retraite et la succession pour les expatries françaises à Singapour.
Nos experts ont abordé plusieurs sujets dont notamment le régime de retraite par répartition en France et ses évolutions futures, comment constituer sa retraite par capitalisation, la rédaction des testaments à l'étranger et la détermination de la loi applicable en matière de succession.
Ils ont discuté également des considérations fiscales et juridiques importantes que tout expatrié se doit de prendre en compte lorsqu'il planifie sa retraite et sa succession.
Pour plus d'information, veuillez contacter Vanessa Hobbs vhobbs@fccsingapore.com