Companies news • Event report
Past Event | Driving Change Together: Collaborative Platforms for Sustainable Transformation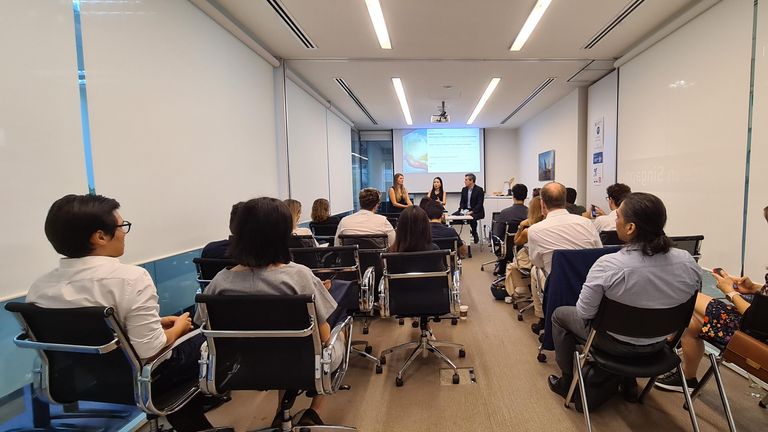 Thank you to Vân Nguyen - Director of Open Innovation, R&I North Asia at L'Oréal, Merle Kok, Growth Marketing Manager at Agorize, Johannes Jaeger -Vice president APAC & New markets at Agorize and Romain Gagliardi - Senior Manager at Wavestone, for hosting this insightful discussion around companies Sustainable transformation journey.
Here are the Key Learnings from the session:
Companies are now accountable for their transformation towards sustainability and must set more ambitious sustainable goals to be a catalyst of change in their sector and beyond, and to inspire their customers and all people to take action with them.
Collaborative platforms will help companies identify and frame the challenges with sustainability goals, align internal efforts and stakeholders; monitor the scouting and the internalisation processes, the achievements vs targets.
Corporates can no longer rely solely on their internal innovation teams to develop solutions; hence, to foster innovation, open innovation is important because it allows the company to tap into external knowledge, expertise, and resources, accelerating the pace of innovation, and increasing the likelihood of breakthrough discoveries. It promotes collaboration, diversity of perspectives, and access to a wider pool of ideas and solutions, ultimately leading to more successful and impactful innovation outcomes. Collaborative platforms can help to frame the path of transformation, providing for instance as efficient tools to engage counterparts (employees, customers, innovators).
Collaborative platforms must be seen as inclusive tools, designed to crowdsource ideas, engage talent, and find solutions.
As Asia is a very fragmented market, companies should consider using with collaborative platforms that have a local presence (due to language barriers, local and regional database, cultural and ecosystem specificities, etc.), collaborate with companies solving the same issues, and get inspired by other companies that successfully drove their transformation towards sustainability (in Asia and beyond).
For more information about the Tech & Innovation committee, please contact Alice Boulard aboulard(@)fccsingapore.com.