Event report
Past Event | Exclusive close-door discussion with Mrs Aliette Mousnier-Lompré, CEO at Orange Business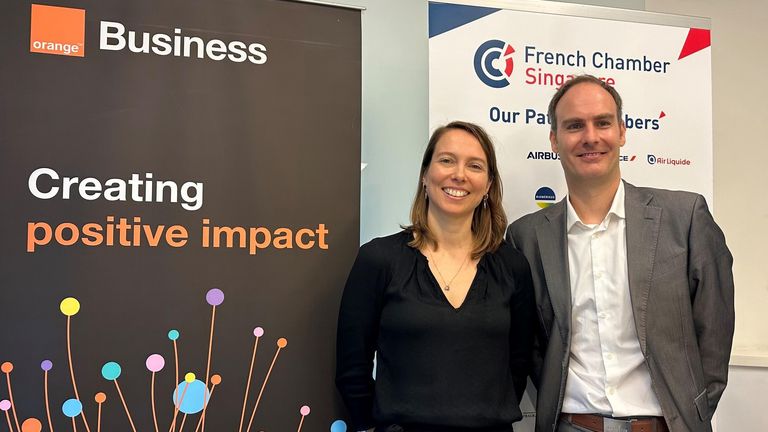 What drives business success in our digital age, especially in Asia? In an exclusive session organized by the French Chamber of Commerce, Aliette Mousnier-Lompré, CEO of Orange Business, highlighted the three essential pillars of global businesses: Connectivity to ensure seamless data flow, Cybersecurity to safeguard digital assets and data, and Cloud for scalable and flexible computing resources.
The group of leaders taking part in this roundtable discussed challenges organizations need to navigate in an increasingly complex global landscape. Interoperability, cloud security, and regulatory came top of the list. The session also delved into pivotal themes including data sovereignty, sustainability, and role of partnerships in addressing these multifaceted challenges.
Thank you to our Tech & Innovation Committee Co-President Ludovic Mathe,Managing Director - Global Head of Capital Market IT (CMI) at Crédit Agricole CIB, for moderating this rich discussion, and to Aliette for her exceptional thought leadership, guiding us with innovation and a strategic vision for the future, and to our members for the great interaction!